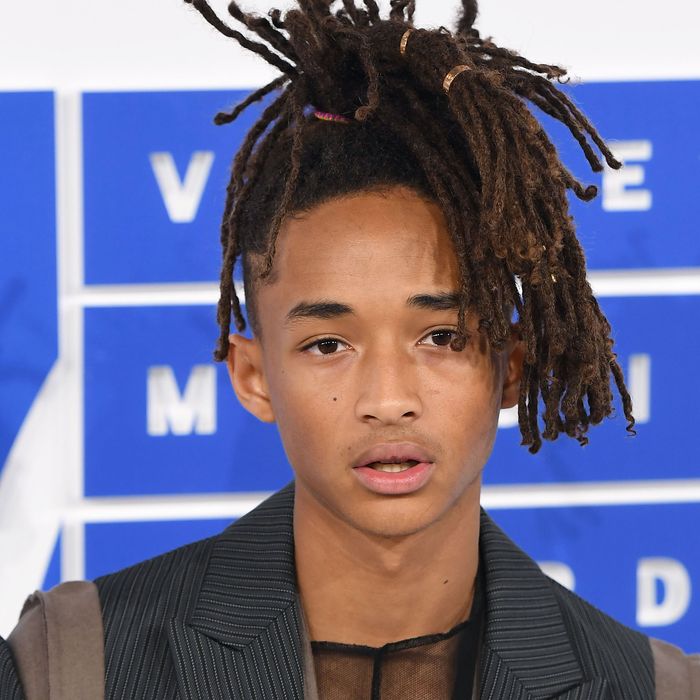 Jaden Smith, former vampire.
Photo: C Flanigan/FilmMagic/Getty
In his 18 years upon this earth, multi-hyphenate prodigy Jaden Smith has been many things: Actor. Philosopher. Millennial prophet. Fashion disrupter. Genderfluid crusader. Ecofriendly water-bottle magnate. To that impressive list of credentials, we now add: Vampire.
"During a period of my life, I was Gothic," Smith told French fashion magazine Numéro. "I was only wearing black and I was hiding from the sun because I was a vampire."
When the interviewer asked him to clarify, Smith doubled down. "I was a vampire, for real," he explained. "I could not expose myself to the sun and I was only wearing black trench coats."
Now that he's a little older, he's out of that phase. "I open myself up to wear more colorful things, to go out in daylight," he said. Sunlight: It's liiit.