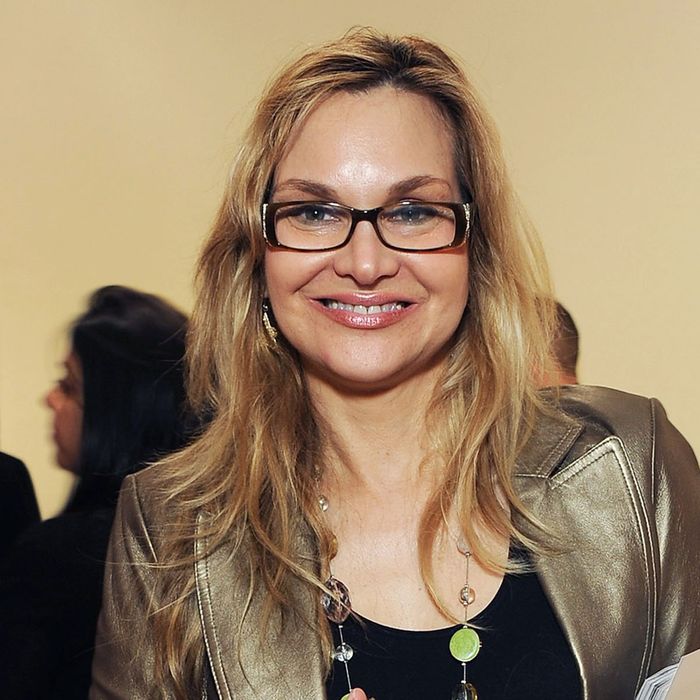 Jill Harth.
Photo: Larry Busacca/Getty Images
In the early 1990s, Donald Trump hired Jill Harth, a makeup artist, to work with him on a beauty pageant in Atlantic City. According to a deposition Harth gave for a lawsuit claiming Trump failed to meet his obligations in their business partnership, Harth described her first meeting with Trump. Her boyfriend at the time, George Houraney, was also present:
Donald Trump stared at me throughout that meeting. He stared at me even while George was giving his presentation … In the middle of it he says to George, "Are you sleeping with her?" Meaning me. And George looked a little shocked and he said, "Well, yeah." And he goes, "Well, for the weekend or what?"
Harth claimed that Trump later "[groped] her under the table" at a dinner party with pageant contestants. And although she eventually withdrew her lawsuit alleging Trump made unwanted advances, she stands by her account. After a tape was made public last week in which Trump says he, "grab[s] [women] by the pussy," Harth told Inside Edition that it proved her claims.
"He's saying from his words what he does," she said. "How can people not believe me now?" As to Trump's blatant denial during the second presidential debate that he's ever sexually assaulted a woman, Harth said simply, "He lied."
In a statement to Inside Edition, Trump's spokeswoman, Hope Hicks, said the candidate, "denies each and every statement made by Ms. Harth as these 24-year-old allegations lack any merit or veracity."