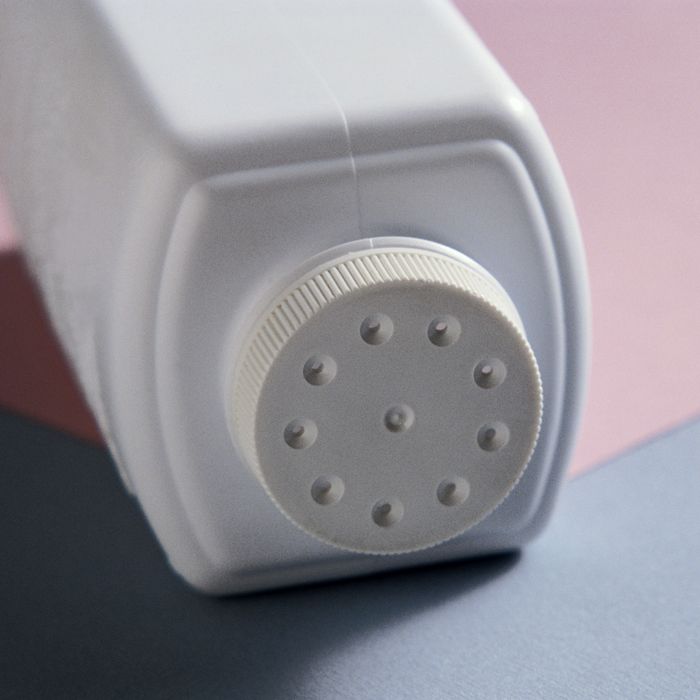 Photo: Nancy R. Cohen/Getty Images
Johnson & Johnson's legal team is not having a great year. For the third time in 2016, a St. Louis jury awarded a multimillion-dollar verdict to a woman who says using Johnson's Baby Powder for feminine hygiene caused her to develop ovarian cancer.

The plaintiff, Deborah Giannecchini of Modesto, California, said she used the talc-containing powder for more than 45 years to stay dry and was diagnosed with advanced ovarian cancer in 2012. Her lawyers argued the company was aware of studies suggesting a possible risk but failed to inform consumers about the link. The jury awarded her $70.1 million, including $2.5 million in punitive damages from co-defendant and Johnson & Johnson talc supplier Imerys Talc America. In February, a jury awarded $72 million to the family of an Alabama woman who died of ovarian cancer; another case in May awarded $55 million to a South Dakota woman who survived. Imerys was not found liable in either of those cases.

Johnson & Johnson is reportedly facing nearly 2,000 lawsuits but the Associated Press reports that a New Jersey judge recently threw out two of them, citing a lack of reliable evidence that the talc in the product causes cancer. A spokeswoman with the company told the AP that science supports the safety of its baby powder and it will appeal all three decisions.