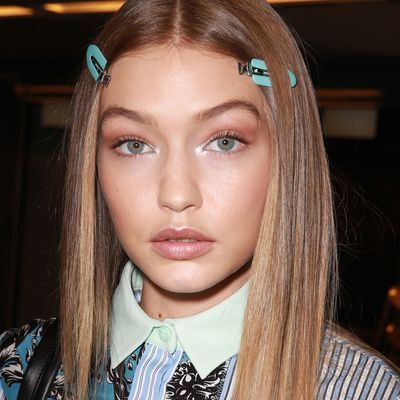 Gigi Hadid.
Photo: Antonio de Moraes Barros Filho/Getty Images
Gigi Hadid's stalker was committed to a psychiatric facility on Tuesday after a court found him mentally unfit for trial. A court psychologist found Marcell Porter was delusional, and he will remain with the Department of Health and Mental Hygiene until he's fit to stand in court.
Porter is accused of repeatedly stalking Hadid and sending her bizarre messages on Facebook, according to Page Six. Earlier this year he tried breaking into the model's former apartment in SoHo at least five times during a single week, and the incidents left Hadid so worried that she eventually put up the place for sale. Porter was also so delusional that at one point he told Hadid's super that he had saved the model's life, adding, "She wants to marry me and have my kids."
Hadid isn't the only It Girl/model whose year has included obsessive, potentially crazed fans. Her bestie Kendall Jenner also recently spent time in court testifying against a man she claimed was stalking her. Jurors eventually acquitted the man of stalking her, but agreed he'd trespassed on her property. All of which means Hadid and Jenner have at least one other thing in common — though, it may be an unfortunate one.