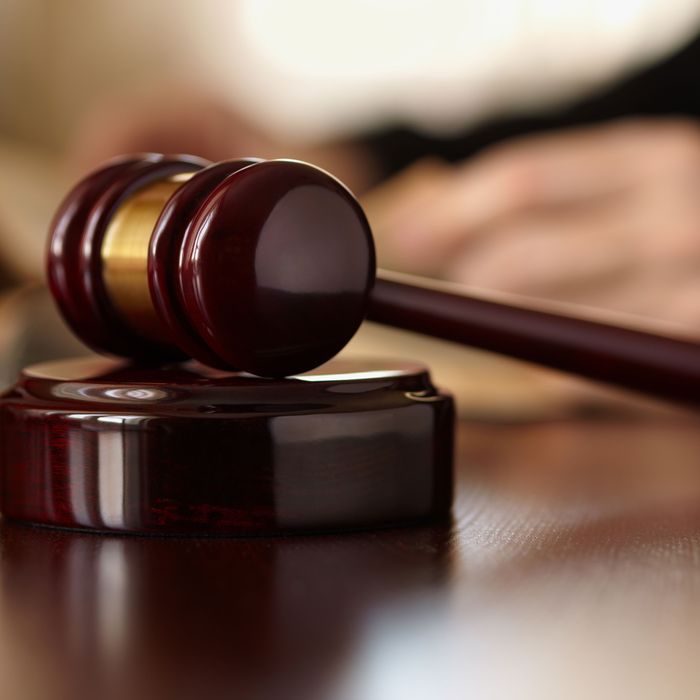 Photo: Kuzma/Getty Images/iStockphoto
Earlier this month, a 12-year-old girl sat in a Montana courtroom and watched a judge give her father — a man who admitted he raped her — 60 days in jail. Though prosecutors had recommended 25 years, the judge called the sentence and its conditions "quite restrictive" and "quite rigorous."
The 40-year-old father, who isn't named to protect the girl's identity, allegedly abused her more than once, but was convicted on one count of felony incest after a plea agreement. Judge John McKeon gave him credit for 17 days he'd already spent in jail, meaning he'd serve only 43 days of the 60-day sentence. He would be required to serve an additional 30-year suspended prison sentence only if he failed to meet conditions of probation, which included registering as a sex offender and joining a sex-offender treatment program, never accessing pornography, and limited internet access.
The decision sparked outrage after the October 4 hearing: Over 45,000 people have now signed a Change.org petition seeking to impeach Judge McKeon, who served as a state judge for 22 years. He's reportedly retiring next month. The petition surpassed 25,000 signatures yesterday, meaning it can now be delivered to the chief clerk of the Montana House of Representatives.
In an interview with the Associated Press, the county attorney pointed out that no one spoke on behalf of the girl at the hearing. In his own statement released to the AP last Friday, Judge McKeon defended his decision and cited letters the victim's mother and grandmother had written to the court asking him to not send the man to prison.
The girl's mother and grandmother both called the abuse "horrible" and wrote of the man's sons: "He has two sons that still love him and need their father in their lives," the mother said. She hoped her children could "have an opportunity to heal the relationship with their father." The grandmother said the children, "especially his sons, will be devastated if their Dad is no longer part of their lives."
Judge McKeon said the man's family, friends, church, and employer had all voiced their support for him in court. He said news reports failed to mention an exception to the state's mandatory 25-year sentencing law, which allows for psychiatric treatment instead of jail time — "a better opportunity for rehabilitation" that would be "for the ultimate protection of the victim." A longtime sex-offender treatment specialist recommended community-based treatment for the father and called the possibility of repeated abuse a "low risk."
"Judge McKeon ignored what the prosecution recommended, and did what he thought was best for the rapist instead of the victim," the petition reads. "The victim only had the justice system on her side, and it failed her."