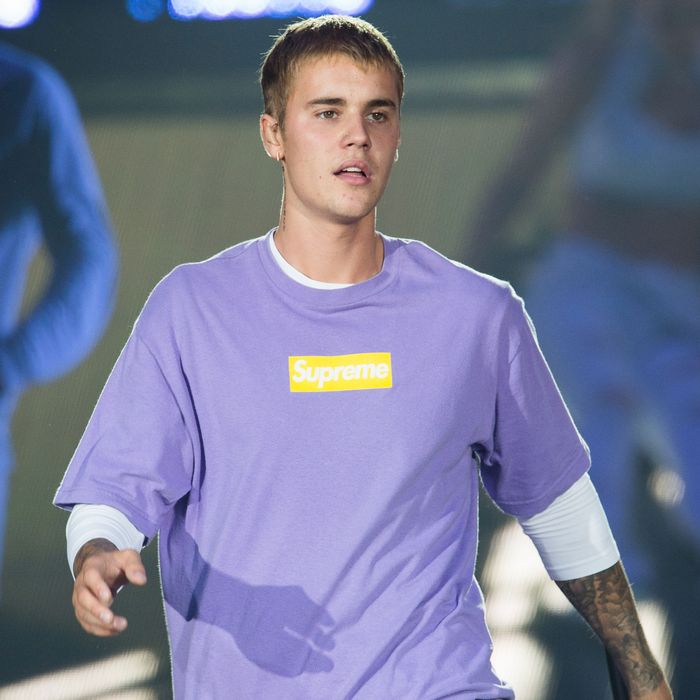 Justin Bieber.
Photo: David Wolff - Patrick/Redferns/Getty Images
The long-term relationship between Justin and his Beliebers has taken a toxic turn in recent years. From putting a moratorium on fan selfies to lashing out at audience members during shows, lately it seems that the more Justin's fans try to love him, the more he pulls away.
The latest incident took place during Bieber's concert in Manchester on Sunday evening, when fans wouldn't stop screaming during the breaks between songs.

"I appreciate all the support, I appreciate love, I appreciate the kind things. But the screaming in these breaks has got to stop, please and thank you. I don't think it's necessary. I want to be able to say something and when you guys are screaming, it's hard," said Bieber, before dropping his mic and storming offstage.
He eventually returned, but announced that he wouldn't try to speak to the crowd anymore. "The reason why I was getting upset earlier, was because I traveled across the whole world to come here and I dedicate my life to performing and bring smiles to people's faces," he went on. "I feel like people just aren't giving me the same respect, which kind of hurts a little bit."
Oh Justin: Why won't you let us love you anymore? You used to find it charming when we cheered for you during your concerts, now it just makes you angry. You used to tell us how you felt during set breaks, now you're distant and withdrawn. Is it something we did, or are you just not that into us anymore? Is it too late to say sorry, for the time we were mean to Sofia Richie on Instagram?