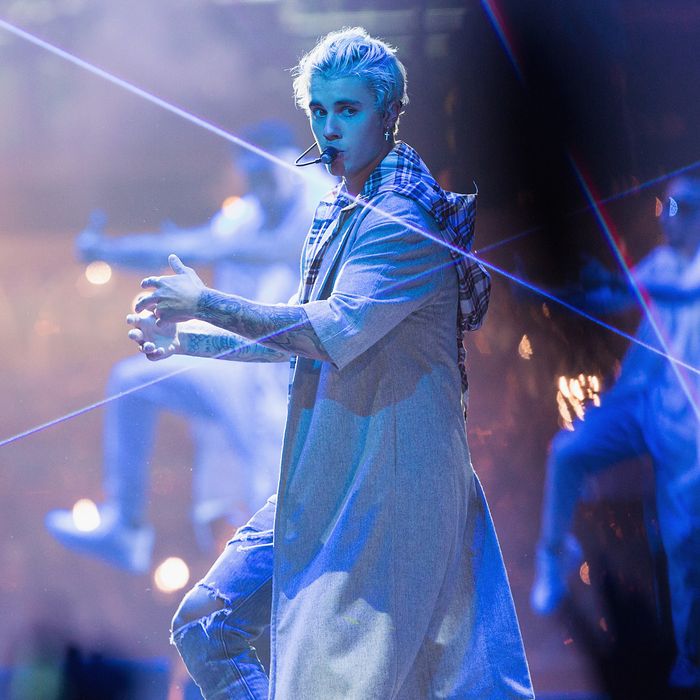 Justin Bieber had a hard time controlling his fans during a concert.
Photo: Mat Hayward/Getty Images
After a recent concert in Birmingham, England, Justin Bieber might no longer be a Belieber. According to EW, during the show, fans screamed for so long, and with such intensity, that even Bieber himself was terrified, and a bit annoyed. "Can you guys do me a favor?" Bieber asked, in a moment of desperation. "Can you guys just relax for like two seconds?" But fans only seemed to scream louder. Bieber went on to explain that he appreciates "all the love," but "the screaming is just so obnoxious." When fans still would not stop, Bieber pleaded that they "take a chill pill for a second and just listen to me speak. I don't feel like I'm being heard sometimes and it gets a little frustrating. So if when I'm speaking you guys could not scream at the top of your lungs, is that cool with you guys? Can we do that?" Of course, all the crowd could do was scream louder. Watch the clip from the show, below.