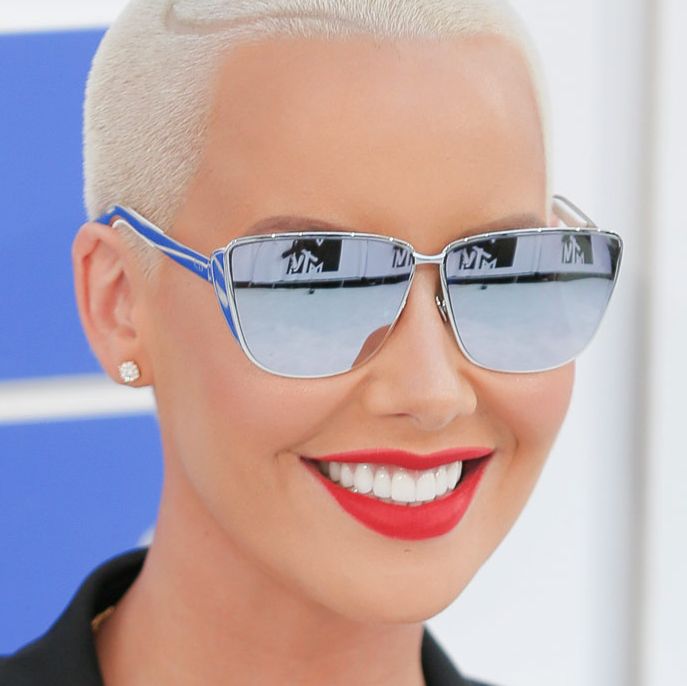 In what now feels like a quaint memory from a kinder and simpler pre-robbery era, Kanye West almost started World War III with a line from his Life of Pablo track "Famous," in which he declared "me and Taylor might still have sex, I made that bitch famous."
But according to a leaked demo that recently showed up online (and has since been removed), the original lyrics were even more incendiary.
Per Complex, the original lyric was "I feel like Taylor Swift still owe me sex" (which, as far as we know, Taylor did not approve). He then threw in another verse about his ex Amber Rose, who has become an outspoken anti-slut-shaming advocate in recent years: "I feel like Amber Rose still owe me sex / Why? I made that bitch famous / Not really, but somewhat famous."
As fans of petty celebrity drama, there's a small part of us that can't help wishing it had gone down this way. After all, if anyone can match Kim when it comes to serving up receipts, it's Amber.