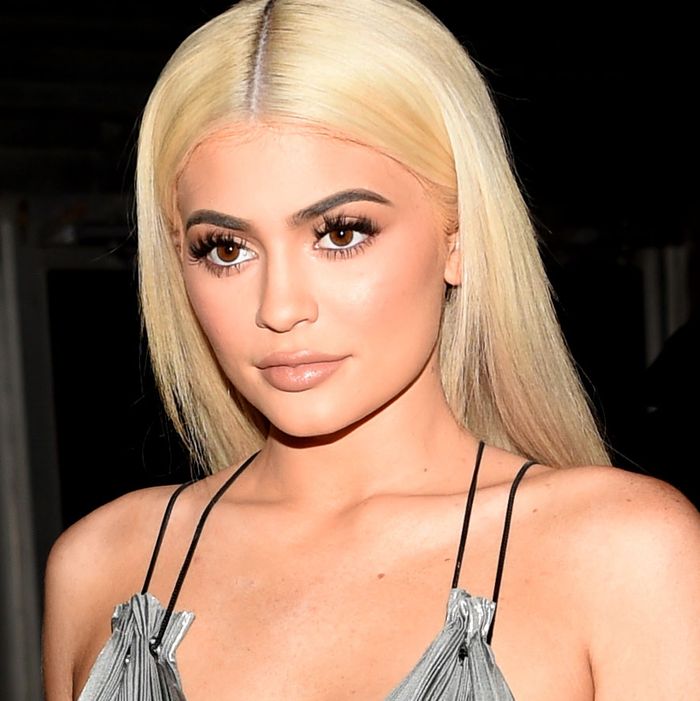 Kylie Jenner.
Photo: Billy Farrell/BFA.com
After Kim Kardashian was robbed at gunpoint in her Paris hotel room, the rest of the extended Kardashian-Jenner clan (minus Caitlyn) respectfully adopted a social-media blackout, halting their usual stream of Snapchats, selfies, and promotional ads for diet tea and leaving me, and millions of other followers, bereft. Their absence was jarring, like a hole had ripped open in the very fabric of our digital universe.
Thankfully, the world is showing its first signs of returning to normalcy. Kylie, naturally, was the one to break the silence, posting a throwback Instagram from her Turks and Caicos trip with the caption "Looking back at Turks" — seemingly an allusion to happier and less stressful times.
It remains to be seen whether the family will alter their notoriously transparent social-media practices after the traumatic events in Paris, but hopefully this means Kylie will be back lip-syncing to "Fade" in her SUV and Snapchatting her matte lip palette in no time.