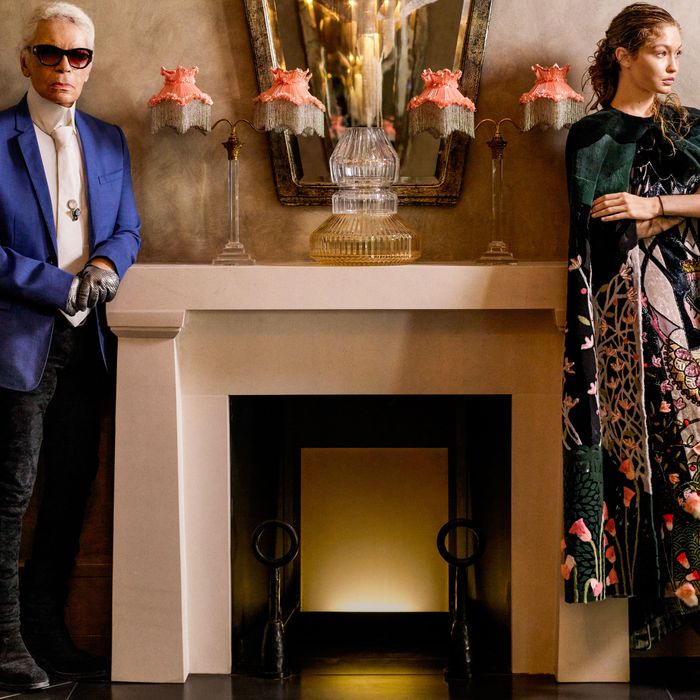 Karl Lagerfeld and Gigi Hadid in the November 2016 issue of Harper's Bazaar.
Photo: Courtesy of Karl Lagerfeld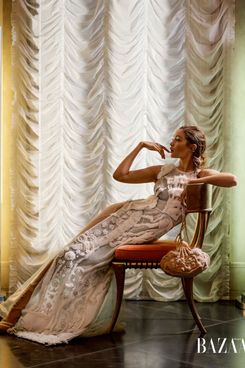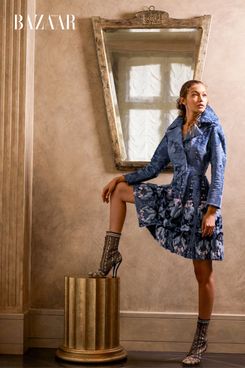 You might get the impression, from some things about him, that Karl Lagerfeld is a little, how shall we say, exacting. But that's not true, the designer claims in the new issue of Harper's Bazaar. "I'm easy to work with. I'm not on an ego trip," he says. "Many other designers have an ego problem. Most of them do. That's really the problem." (Come on, Karl, at least name these "other designers" you speak of!)

Lagerfeld photographed himself and Gigi Hadid — whom he also shot for the magazine's cover just last month — wearing his designs for Fendi. The spread appears in the November issue, which hits newsstands tomorrow.
Lagerfeld, who's known for being the fashion equivalent of Michael Keaton in Multiplicity, says he thrives on wearing many hats. He says of his arrangement with Fendi, "I never had the feeling I was married, so it was like an open-marriage situation. I've kept the passion because there is no exclusivity. I need the fresh air from the outside to see what's going on. If you put me in a cage, I am worthless."