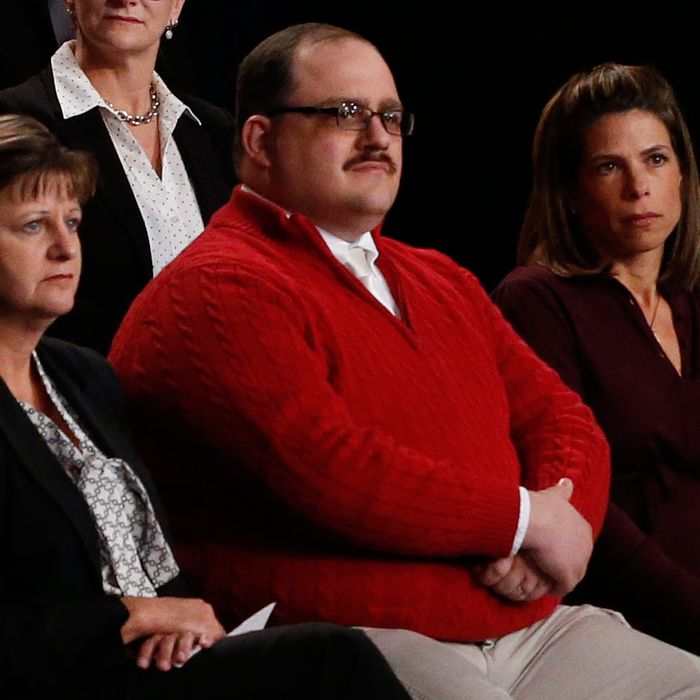 Photo: Jon Bourg/AFP/Getty Images
During Sunday night's presidential debate, undecided voter Kenneth Bone took the mic to ask a softball question about energy policy — and, in doing so, instantly became a meme. It was because of his soft-spoken and earnest demeanor, his friendly face comforting us all during a time of stress and hostility, and, most of all, his normcore red sweater.

But if you too long to feel the cotton touch of his sweater — the IZOD Men's Cable Solid 1/4 Zip in Red Dahlia — against your skin, here's some bad news: It's already sold out on Amazon.
If you're dead-set on being Ken Bone for Halloween, even though we will have completely forgotten about him by October 31 as we continue to hurtle further forward into the black hole that is this election, it looks like JCPenney and Kohl's still have some for sale.

Or, you know, just ask your dad to lend you his.