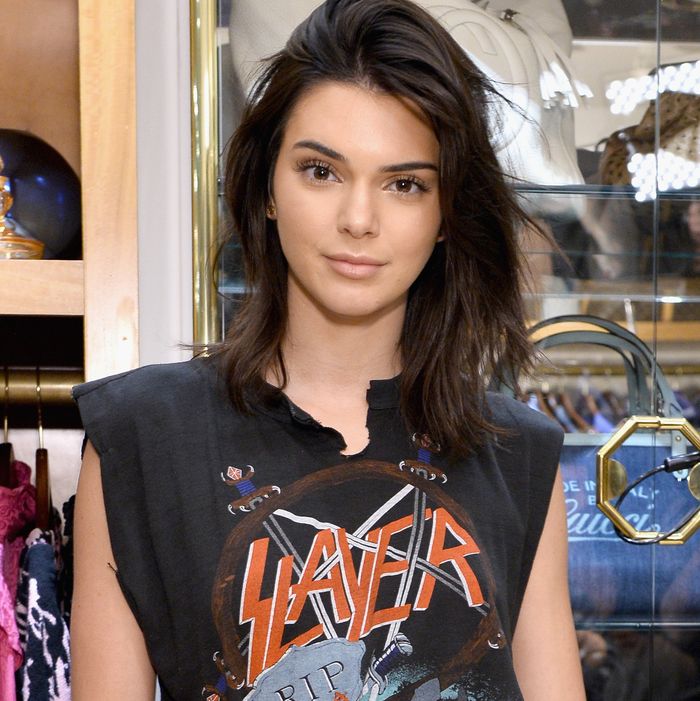 Kendall Jenner.
Photo: Stefanie Keenan/Getty Images for What Goes Around Comes Around
The ballet world was up in arms after Kendall Jenner appeared in a Vogue España video dressed in ballet-adjacent outfits, sashaying around as if she were a dancer. But, in a Thursday post on her blog and app, Jenner revealed that she doesn't understand why everyone was so mad at her.
The supermodel jetéd directly into a pile of drama after playing the role of a ballerina in the shoot, primarily because it was clear from the video that she's likely had zero ballet training. After the video came out, ballerinas took to social media to express their frustration. Some told her to take off the ballet shoes, while others declared that the video was "offensive." A blogger for Dance Spirit wrote, "To our eyes, the whole thing reads as pretty disrespectful to the artists who devote their lives to this demanding craft."
Jenner, however, doesn't get why people are so frustrated, particularly in a world where people are "getting pregnant and married" or have "crazy drama," according to Elle. She wrote, "My drama is ballerinas being upset at me!" Jenner added that didn't even know that she was going to be a ballerina at the shoot until she went into hair and makeup.
"It confuses me how people can get that upset when there are so many important things going on in the world. But, it's obviously not going to stop me from working hard and being me," Jenner wrote.