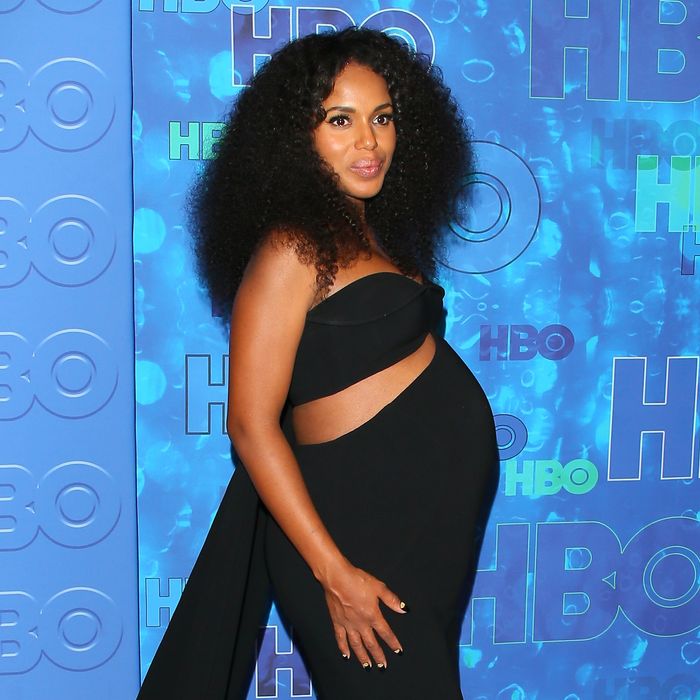 Photo: JB Lacroix/WireImage
Kerry Washington took a few minutes of downtime yesterday to send off a flurry of tweets into the ether. Washington, who gave birth on October 5 to her second child with husband Nnamdi Asomugha, kept it short and sweet. After thanking fans for their well wishes, she tweeted about the death of Deborah Danner, a 66-year-old woman who was shot by police in the Bronx this week.
Washington also praised Barry Jenkins's new movie Moonlight, writing that the critically acclaimed film "is artful food for your soul. At a time when so many of us need to be lovingly nourished." (Washington has over 4.3 million followers on Twitter, so that kind of shout-out for an indie-festival favorite will hopefully pay off at the box office for Jenkins and distributor A24.)
The Scandal star recently appeared on Real Time With Bill Maher to discuss the upcoming election and why she's voting for Hillary Clinton. You can't spin a spin doctor.