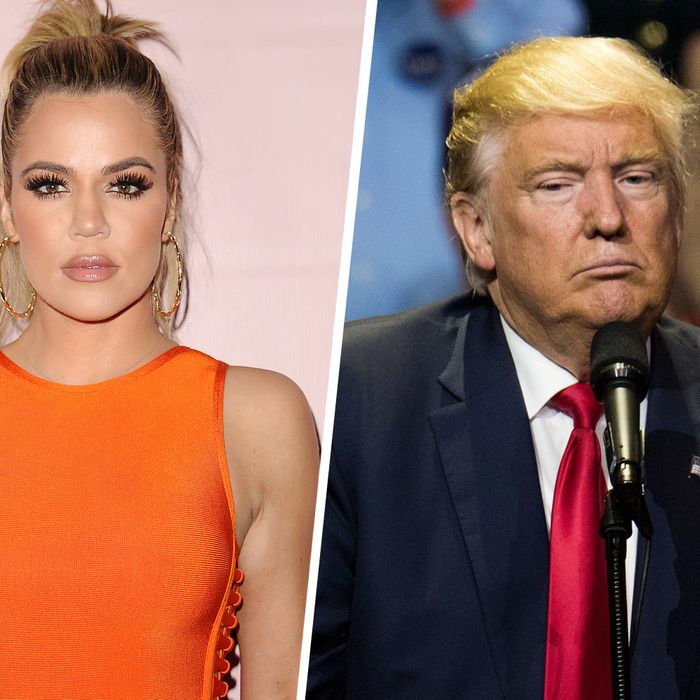 Khloé Kardashian (left) and Donald Trump (right). 
Photo: Getty Images
In a particularly low blow, even for Donald Trump, the Celebrity Apprentice czar reportedly had Khloé Kardashian fired from the show over her weight, referring to her as "the ugly Kardashian" and "a fat piglet." But when Donald goes low, Khloé goes high.
"I didn't think he was saying those things about me," Khloé told reporters during a recent press appearance. "But he says those comments about a lot of women — really derogatory things. Someone who is that simplistic to judge things off of surface is not someone I want running my country.
"It's not cool or appropriate for any person, male or female, to judge someone else by their looks," she continued. "I find it really cruel. It's wild."
Still, Khloé says she's more than happy to be a martyr for the cause. "I'm a tough cookie, so something that he said — that's not gonna bother me," she said. "If that's what it takes to get even just this little group of people to realize how shady and bad and negative that one person is, I can take it."