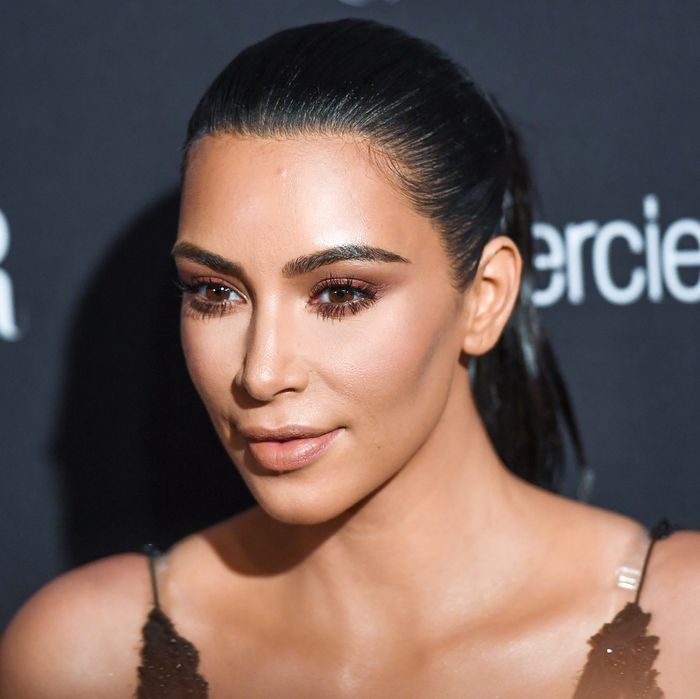 Kim Kardashian is feeling the blame, too.
Photo: Billy Farrell/BFA.com
Well, if the reports are true, Kim Kardashian hasn't just been having a rough time in the aftermath of the armed robbery of her private residence in Paris. She's also taken to blaming herself for the whole ordeal, according to a report from People.
"Kim's in shock and blaming herself. She's tearing herself up that she Snapchatted the ring so much and wore it all the time. This incident is making her question everything. How she dresses, what she does," a source told People. The same source went on to add that though Kanye West would like to replace the ring, she doesn't want him to because she doesn't even want to think about it. Which, who could blame her?

Since news of the robbery went viral, it seems everyone has an opinion on what went wrong and how it could have been prevented. Plenty of blame has been placed on Kardashian as well: for being too famous, too flashy, too vulnerable, etcetera, etcetera. It's true that in the days prior to Paris Fashion Week, she shared photos on social media of herself wearing the $4 million ring West gifted her. But such sharing isn't uncommon for the social-media queen — after all, she's built her empire on opening up her life's details to the public.

If Kim Kardashian is, indeed, blaming herself for a robbery that apparently involved at least five men and could have been an inside job, she's not the only one doing so. Plenty of industry insiders have mocked her for the incident, with designers like Karl Lagerfeld chiming in with some questionable speculation on why the robbery took place. By the looks of it, there's a lot of misguided blame going around while the culprits are still at large.