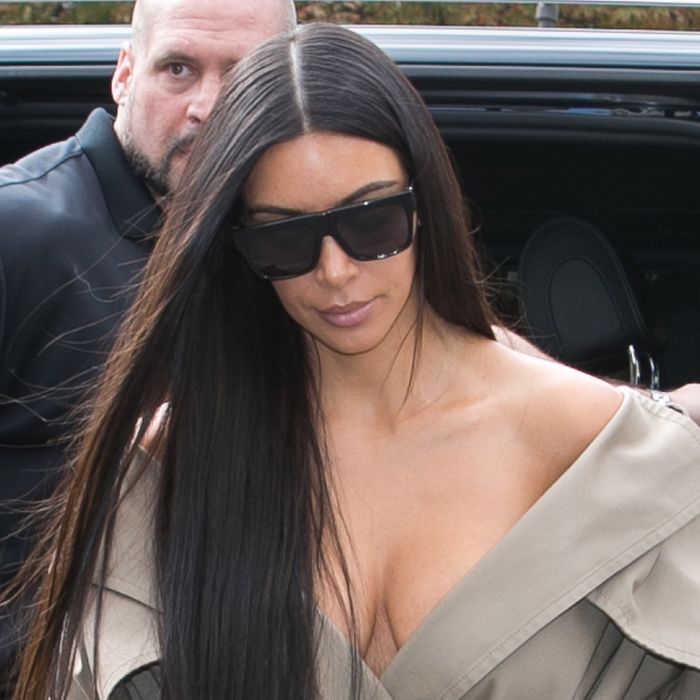 Kim Kardashian.
Photo: Marc Piasecki/GC Images
Kim Kardashian skipped a wrap party for Keeping Up With the Kardashians crew this week because she's "not feeling up to things like that yet" after being robbed at gunpoint in her Paris residence.
The reality star was in "shock mode" after the robbery, and is now focused on "healing" at home in California, according to E! News. Kardashian has been conspicuously absent from social media lately, and she'll keep on staying off the radar as long as possible while she recovers from the violent crime. "Kim is very paranoid still when she is alone. She has been having flashbacks and hasn't been sleeping well," a source told E! News. "Her security is always around her now."
Kardashian is currently undergoing professional counseling to help her cope with the trauma she endured, and her friends and family have been checking in with her daily.