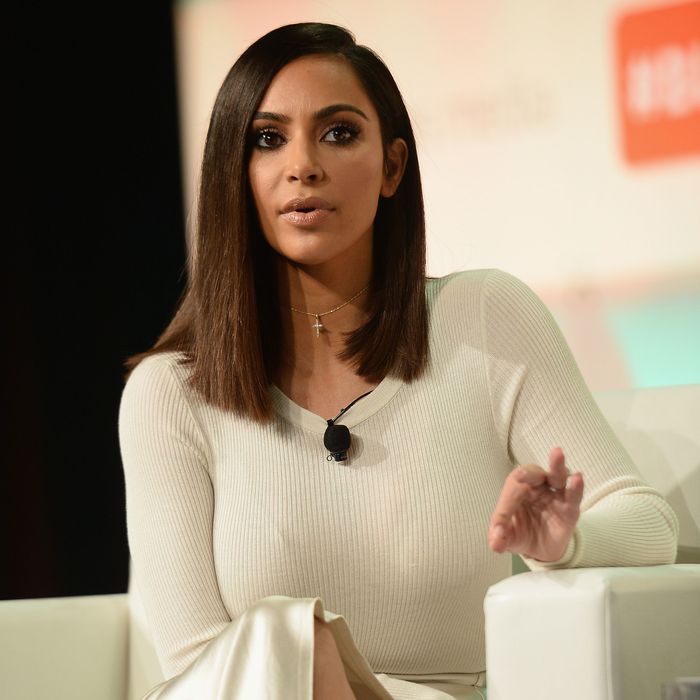 Kim Kardashian.
Photo: Matt Winkelmeyer/Getty Images
Women are no strangers to being objectified during Halloween — we're looking at you, slutty nurse costume — but this year, the degradation has gone too far. Mere days after Kim Kardashian was robbed at gunpoint and left bound and gagged in the bathroom of her Paris residence, a costume company decided to profit off of her pain by selling a Kardashian-inspired Parisian Heist Robbery Victim Costume for only $69.99.
The costume comes with a "white short sexy robe" and a long black wig, as well as sunglasses, a fun "fake gag," two inches of rope, and, of course, a plastic replica of the $4.5 million ring that was stolen during the violent crime.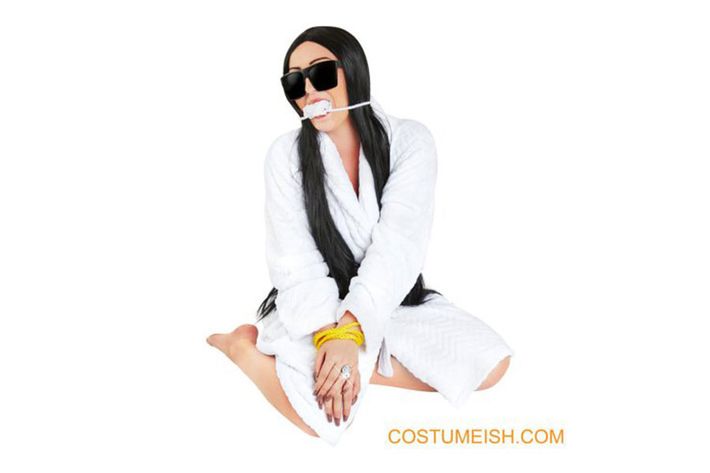 The costume retailer, Costumeish, never specifically mentions Kardashian by name in the attire's description, instead referring to her as "America's goddess of all things glamorous." But just in case you had any doubt it was inspired by Kardashian's robbery, the description goes on to say, "She has devoted her life to promoting American decadence, youth, and hedonism but all that flashy living caught up with her one night in Paris when armed men bound her, stole her jewelry and her peace of mind."
What better way to celebrate Halloween than by making fun of a woman who recently feared for her life at gunpoint?