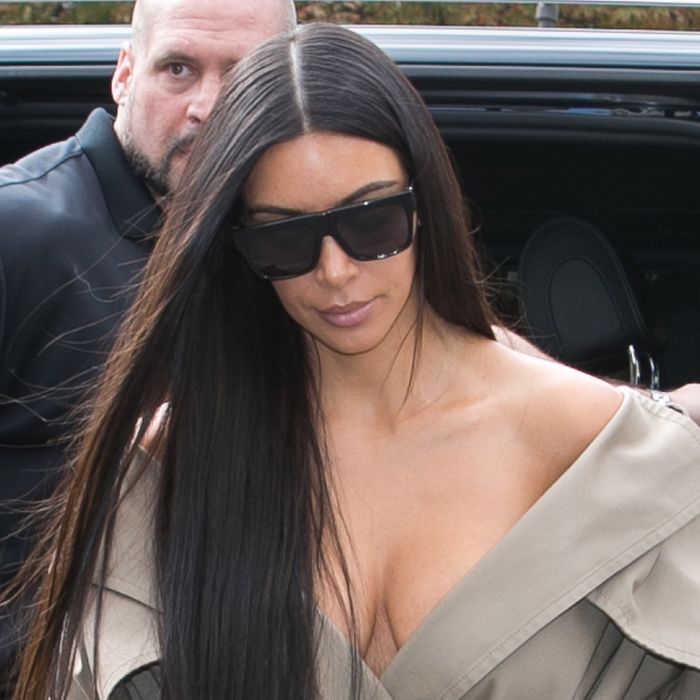 Photo: Marc Piasecki/GC Images
Kim Kardashian was spotted on her first Los Angeles outing Thursday night since her terrifying robbery in Paris. Kardashian, who was seen with security, had a quick, low-key dinner in Beverly Hills with a friend; the celeb was wearing a black hoodie and sneakers looking "very downcast and somber, not wanting to be seen," according to a source at E! News.
Kardashian has reportedly been in counseling since the robbery in Paris. Earlier this week, E! quoted a source who said, "Kim is very paranoid still when she is alone. She has been having flashbacks and hasn't been sleeping well." She's also taking a break from Keeping Up With the Kardashians, and she filed a lawsuit against gossip site MediaTakeOut for implying she staged the Paris robbery.