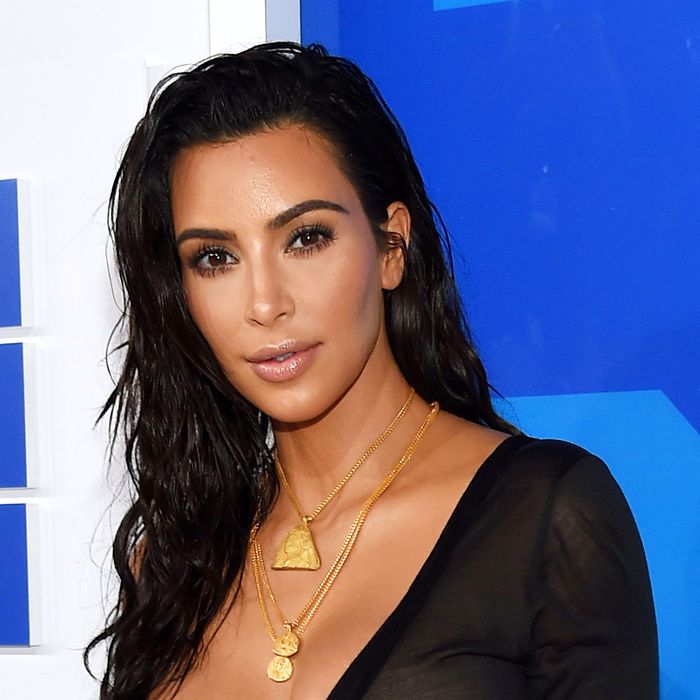 Photo: Larry Busacca/Getty Images for MTV
After enduring the horrific experience of being held up at gunpoint in her Paris apartment, Kim Kardashian has since had to face the ongoing ugliness of (a) being called a liar or (b) being blamed her for her own assault. Now — unsurprisingly — she is fighting back.

Recently, Kim filed a federal lawsuit against MediaTakeOut after the gossip site wrote a series of allegedly libelous posts suggesting that she staged her own robbery. According to TMZ, Kim's legal team demanded that the site remove the posts; after they failed to get a response, she filed suit against them.

"After having been the victim of a horrific and traumatic armed robbery in France, Kim Kardashian returned to the United States only to again be victimized, but this time by an online gossip tabloid that published a series of articles in early October 2016 referring to her as a liar and thief," reads the suit, in which Kim is requesting unspecified damages.

This isn't the first time the Kardashian-Wests have scuffled with MediaTakeOut; last year, Kanye slammed the site for its negative coverage of his 2015 Yeezy show. This time, however, it sounds like they may actually have a case.