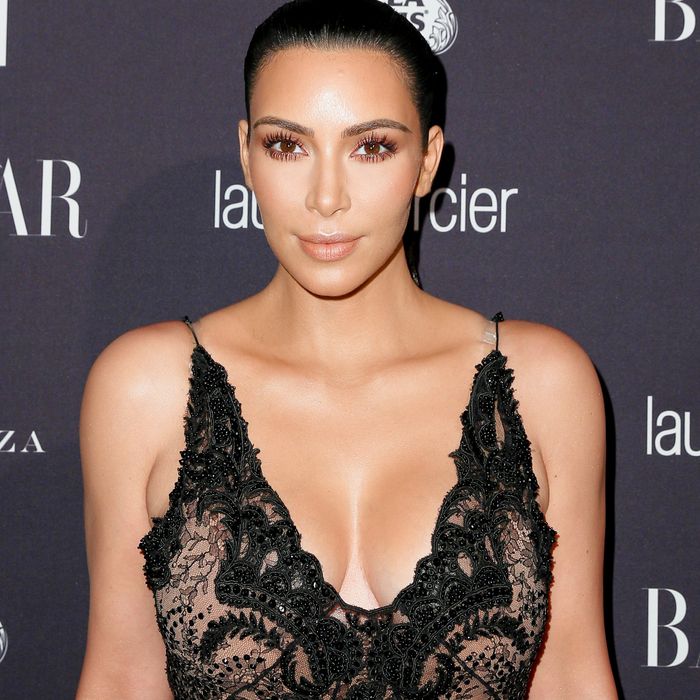 Kim Kardashian.
Photo: Matteo Prandoni/BFA.com/Matteo Prandoni/BFA.com
The masked thieves who robbed Kim Kardashian at gunpoint and stole over $10 million worth of jewelry early Monday morning at a private residence were reportedly caught on a neighboring nail salon's security cameras, according to The Sun.
Police in Paris seized CCTV footage from the Bel Ange nail salon on Tuesday morning, The Sun reports. One of the salon's mezzanine-level cameras faced a large mirror outside, which "perfectly" reflected the gang of thieves while they were fleeing the scene of the crime.
A ground-level camera also recorded the thieves escaping through an unlocked back door of an office and retail block called Marche de la Madeleine, located behind the private residence where Kim was robbed. The gang walked through a corridor to a parking garage, sneaked past a sleeping security guard, and then made off on bicycles, according to The Sun.
Police have reportedly collected cigarette butts from outside the parking garage to test for DNA. They also gathered CCTV from stores inside Marche de la Madeleine to look for further footage of the criminals.