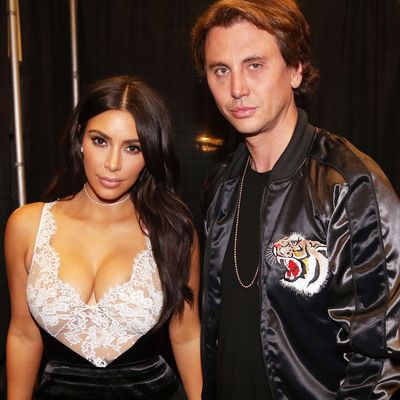 Kim Kardashian (left) and Jonathan Cheban.
Photo: Johnny Nunez/WireImage/Getty
Kim Kardashian's best friend Jonathan Cheban was the first member of her inner circle to speak out about her horrific robbery, according to the Daily Mail. Cheban told reporters outside of Kardashian's New York City apartment that "she's not doing so good" after being robbed at gunpoint and left tied up and gagged in a bathroom in Paris as thieves made off with more than $10 million in jewelry.
No members of Kardashian's family have commented on the robbery as of yet, and her sisters have been uncharacteristically silent on social media since the attack occurred early Monday morning.