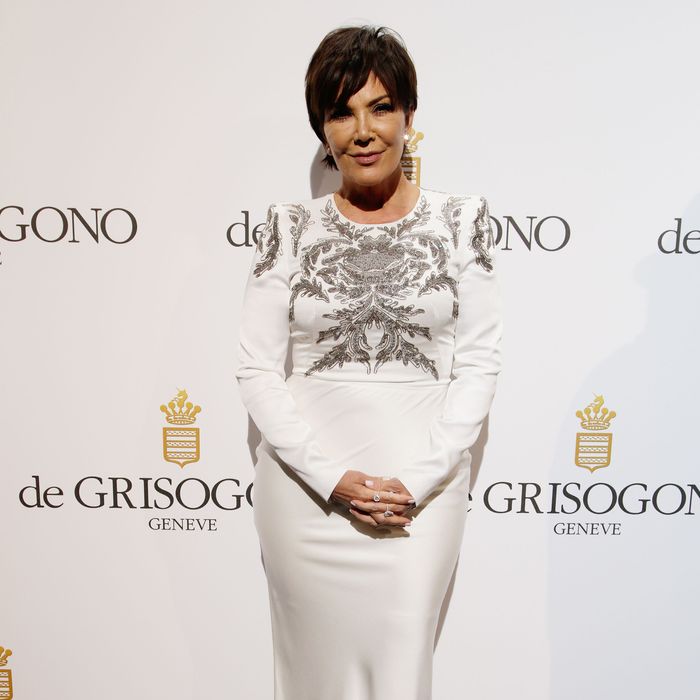 Kris Jenner.
Photo: JEAN CHRISTOPHE MAGNENET/AFP/Getty Images
Earlier this year, Kris Jenner endorsed the Legacy Business School and in doing so became involved with a for-profit organization with a shady history. And now, Page Six is reporting that the school is being sued by a former publicist who claims he wasn't paid $57,000 for his work.

Jenner made headlines earlier this year when she became the public face of the school and filmed a promotional video for the school's website. In it, she says: "Ambition is what drives us. Passion is what keeps us up at night. The impact we want to make? Now that's what guides us to our success. The future is waiting. What's your legacy?"
The Daily Beast then reported on the school's dubious past as an offshoot of the troubled European School of Economics, which faced its own set of legal troubles abroad and in the United States, where it has been sued numerous times. The school opened in September inside Trump Tower, and the first 100 students to enroll and pay the more than $100,000 yearly tuition got a chance for an "exclusive dinner" with Jenner, according to the Daily Beast.

Jenner hasn't publicly responded to the suit.