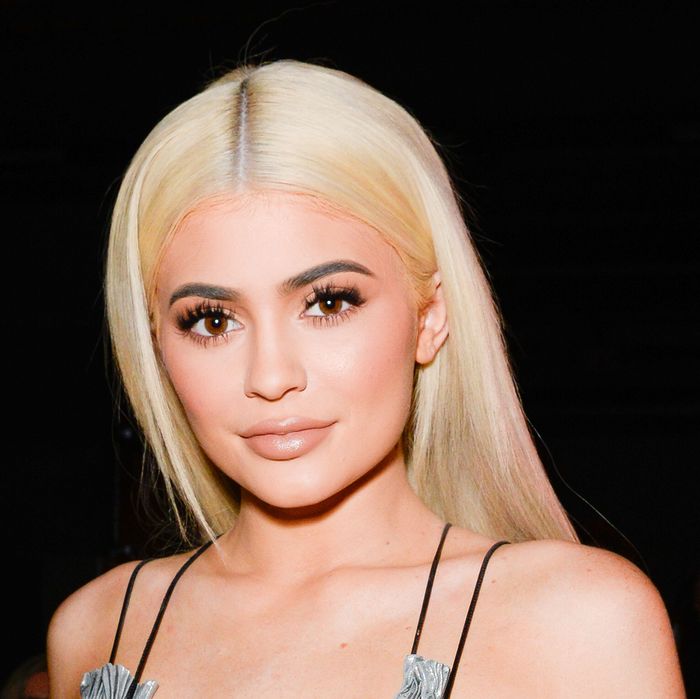 Kylie Jenner.
Photo: Presley Ann/Patrick McMullan via Getty Image
Kylie Jenner was just 9 years old when she first agreed to appear on Keeping Up With the Kardashians. Jenner revealed, though, that if she could go back and do it all over again, she may have chosen to stay out of the spotlight so she could experience life as a normal teen.
In a new interview with Complex, Kylie opened up about the pressures of growing up famous. The 19-year-old can't go to the mall without getting recognized, has people watching her everywhere she goes, and can't even cuss on social media without people calling her a bad role model. She said it weirds her out that everyone knows her name, and that she longs to be able to go to "Six Flags or somewhere really public" to see what it's really like.
"If someone told me how big it was going to be, I probably would have had a second thought about it," she told Complex, referring to the reality show that made her a star. "I don't want to be 'Kylie Jenner.' It's become a job more than who I am. I don't even want to be that person anymore."
However, Kylie was also quick to note that "fame isn't bad" and that she likes her life. "But everything that comes with it—the paparazzi and not being able to do normal things? I've been famous for what feels like my whole life. I just want to know what it feels like not to be," she said.
Don't worry, Kylie, Six Flags isn't that great anyway.