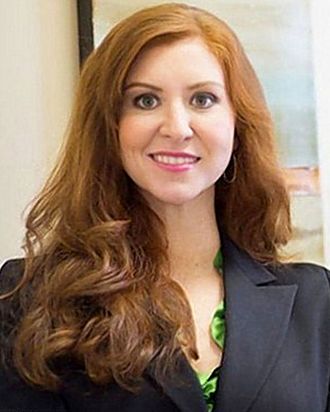 Jennifer Elizabeth Meehan
Photo: Courtesy of LinkedIn
While sorority drama is typically limited to rude emails and fights over who gets the most screentime in the annual recruitment video, sometimes it's slightly more high-stakes. Take, for instance, the case of Jennifer Elizabeth Meehan, 40, a South Carolina attorney who defrauded her University of Alabama sorority out of over $500,000.
According to al.com, Meehan, a former member of Gamma Phi Beta, was volunteering as the president of the House Corporation Board of one chapter of the sorority. Between September 2013 and March 2015, it was her job to furnish a new, $14 million sorority house.

Instead of scouring Pinterest for decorating tips, Meehan "submitted fraudulent furniture invoices totaling about $375,000 to Greek Resource Services, a contract company that handles the finances for fraternities and sororities at the University of Alabama. GRS drew money from Gamma Phi Beta's account at Bank of Tuscaloosa and gave Meehan two checks totaling about $375,000."

She deposited that money into a account for a fake business she started at First Citizens bank, then wired about $175,000 over to her personal account at Bank of America. $234,648 in cash was also found stashed in a Sam Edelman shoe box in her closet.

In July, Meehan entered an agreement in which she pled guilty to one count of bank fraud, while the other eight counts she was facing were dismissed. (All the money she owed the sorority was recovered as well.) On Tuesday, U.S. District Court Judge Madeline Haikala sentenced her to six months in prison, 18 months of home confinement, and 40 months of supervised probation. Her law license is also suspended.

A reportedly emotional Meehan told the judge, "It's really sad I never got to see the house open." Well someone did hold up the furnishing process.