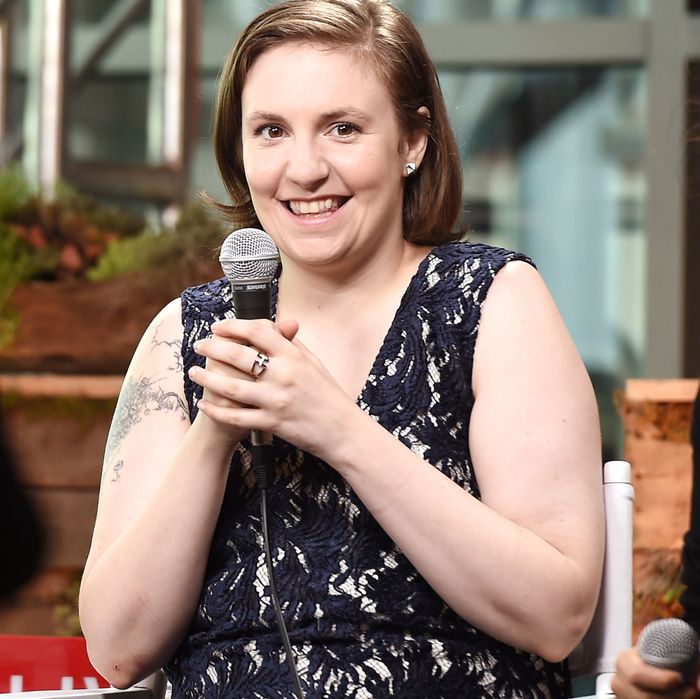 Lena Dunham
Photo: Nicholas Hunt/Getty Images for Glamour
Lena Dunham — who seems okay, thank God — went on The Breakfast Club this morning to talk about the forthcoming final season of Girls, as well as some of the criticisms and controversies that dogged her during the show's run, including allegations that the show excluded people of color from its narrative.
"I think everyone's criticisms of Girls were totally valid," Dunham acknowledges, explaining that when she launched the show at 23, she wanted to "write from a place of accuracy and passion and understanding," and thus likely would not have been equipped to tell the stories of young black women with the same degree of understanding or empathy.
In the six years Girls was on the air, Dunham says she learned a lot about intersectional feminism, including the dark history of white suffragettes ignoring their black counterparts. "It's not one size fits all, and there are issues that women of color deal with that white women have no idea," she explains. "White feminists do not have a great history of carrying their black sisters along with them."
She says she's come to recognize the importance of having creators with different voices onscreen — like Issa Rae, with her upcoming HBO series Insecure. "[Issa's] voice needs to be on television. It doesn't need to be my voice telling the story of a black woman's New York experience, it needs to be Issa getting to go deep and go personal about what it feels like to be a young black woman dating in Los Angeles right now."
Dunham said she sees Lenny Letter and her production company with Jenni Konner as an opportunity to "support female voices of color the way that our voices have been supported" and to allow these women to write their own stories "instead of trying to co-opt their stories so I have a cast that looks great on a poster."
Still, she acknowledges that "looking back, I never want to see another poster that's four white girls." (Unless it's a #TBT, of course).