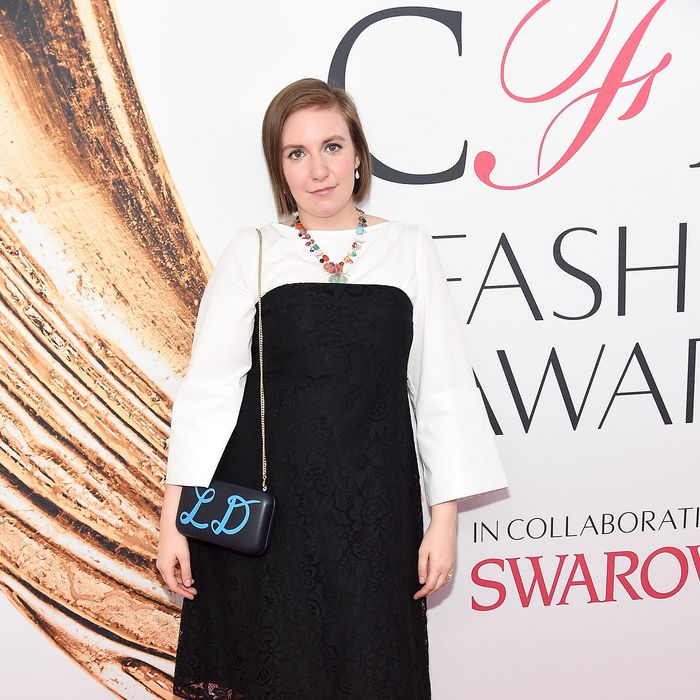 Lena Dunham.
Photo: Kevin Mazur/2016 Kevin Mazur
A lot can be said about the comments caught on a hot mic during a TV guest appearance Donald Trump made in 2005, where he spoke candidly about freely kissing and grabbing women by the — well, you know the story by now. The outrage has been swift and almost unanimous, with plenty of people chiming in with their take. But, as Lena Dunham pointed out in an interview with People on Monday, Trump's comments aren't offensive to only women — they affect everyone. "I know that hearing those words was painful for everybody," she told People.

Trump's comments reflect a cultural attitude that views and treats people's bodies like property, she said. She went on to say:

"I think women, and people of color, and Muslims who have been searched at the airport, and transpeople who have been denied their rights, all know what it feels like to have their body taken from them … Those comments aren't just about women — they were about everyone whose body is treated like the property of other people."
Dunham also added that Trump's comments have the power to keep on causing on harm because they, too, can trigger memories for survivors of sexual assault and harassment. The one good thing to come from the video, she said, is the way women like Kelly Oxford and others have responded by publicly voicing their disapproval. In light of Trump's tape, Oxford, a writer, tweeted out her own story of sexual assault and asked for others to share theirs. As of Tuesday morning, thousands of people responded.