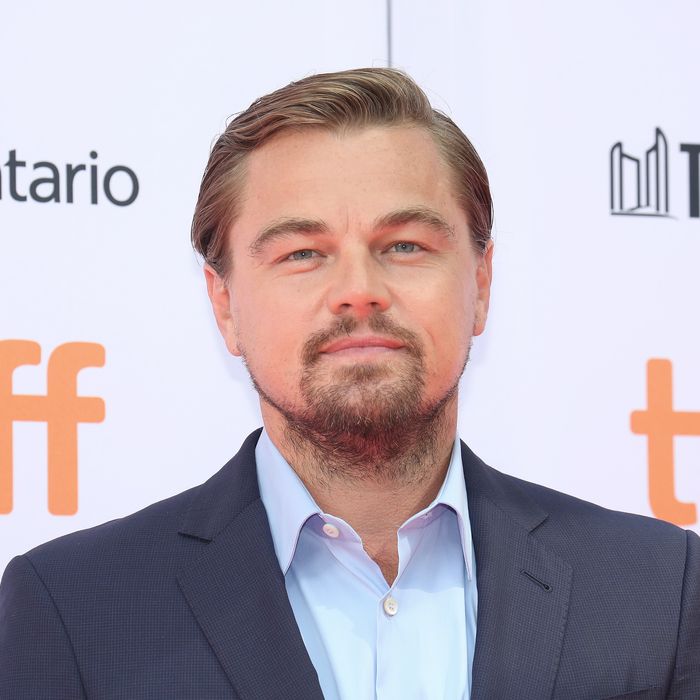 Good luck on Mars, Leo.
Photo: Walter McBride/FilmMagic
Leonardo DiCaprio — as always — has been living his life to the fullest. The actor, whose pastime involves being on the prowl for a hot, blonde model to fill his "plus one," has been pretty busy as of late. After all, he's been promoting his new documentary about the environment, "Before the Flood," and his latest stop was none other than 1600 Pennsylvania Avenue. And it was at this stop, where, with a simple "I did," DiCaprio let the world know he has a future trip planned for Mars. Yes — the man has his eyes set on experiencing the wonders of another planet.
DiCaprio's news came during Katharine Hayhoe's speech at the White House. Hayhoe, a climate scientist, addressed DiCaprio, President Barack Obama, and others about the importance of making science relatable to the public so that climate change can be combated. Then, she had this little joke. "The reality of it is, if you're a human living on this planet — which most of us are, yeah?" she said. "As long as we haven't signed up for the trip to Mars. I don't want to know if anyone has, I think you're crazy." To this, DiCaprio merely said, "I did."
Ah, Leo. What beauties — er, beautiful sights you must be after.