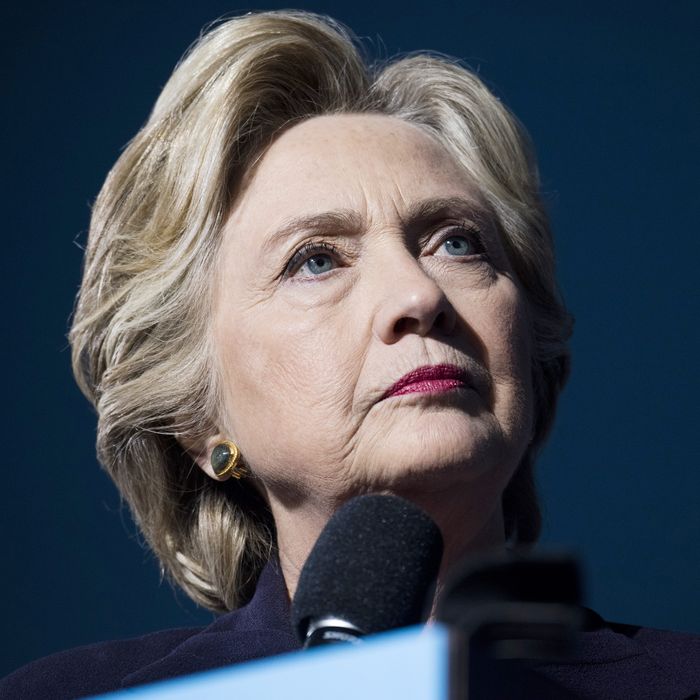 Hillary Clinton.
Photo: Bloomberg/Getty Images
We have many things to fear in today's world. There's terrorism, antibiotic-resistant bacteria, and sexual assault, to name a few. Yet one concerned citizen has finally alerted us to the greatest threat of all: a female president who has her period.
In a letter to the editor of the Williamsport Sun-Gazette, Carl Unger of Montgomery, Pennsylvania, pointed out that, while the "liberals and Obama are calling for social justice," everyone is ignoring the bigger problem here. That, of course, is Hillary Clinton's uterus.
"They call us sexist just because we are critical of Hillary Clinton and her health," Unger wrote. "What if that time of the month comes and she is sick at the same time?"
Don't worry, Carl: Since menopause typically occurs between the ages of 45 and 55, Clinton is likely postmenopausal and doesn't have a period anymore. So, if she were to be elected, we wouldn't have to worry about her period causing the next Cuban Missile Crisis after all.