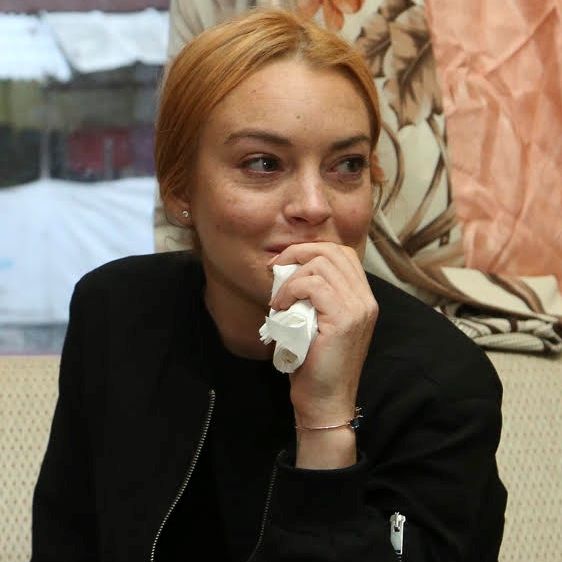 Before the anchor incident.
Photo: Anadolu Agency/Getty Images
It's all fun and games until someone loses a finger. Lindsay Lohan, who has been spending a lot of quality time on boats recently, Snapchatted a quick photo and video of her carefully bandaged ring finger, which she nearly lost during an unfortunate encounter with an anchor. It sounds like it was pretty nasty, too; Lohan wrote, "Well, I lost half my finger, thank goodness we found the piece of my finger." Yikes! Apparently she had surgery to reattach it, hence the giant bandage.

Lohan has been spending time in Turkey to lend her support to Syrian refugees. Unlike Gary Johnson, she actually knows what and where Aleppo is and why we should care about what's happening there.