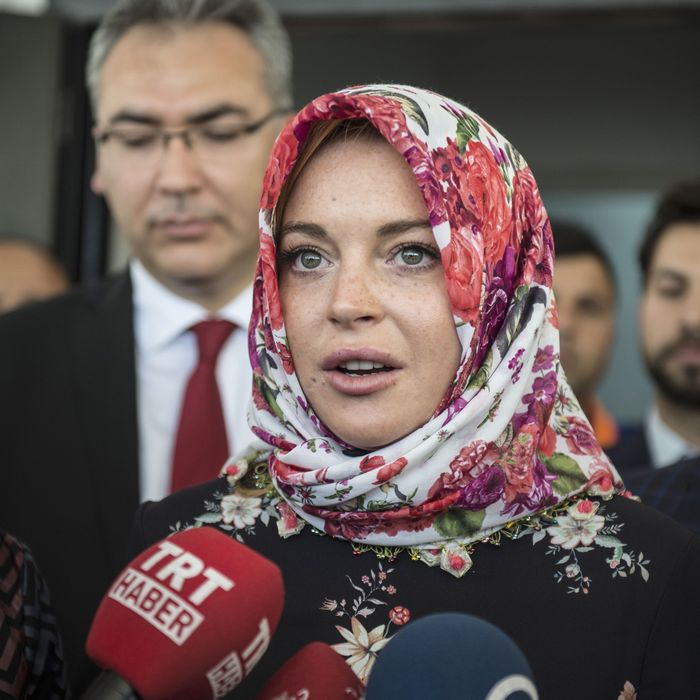 Photo: Anadolu Agency/Getty Images
While it seemed like all was finally calm with Lindsay Lohan — she dumped her abusive fiancé, she read a quarter of the Koran, she lost part of her finger but it's all good — here's something new and fun to think about: LiLo is donating German energy drinks to Syrian refugees. Ah, yeah, that's our gal.
A source spoke with "Page Six" about Lohan's new commitment to Syrian refugees and how sending Mintanine — a German energy drink that is available at Lohan's new Greek nightclub called Lohan — is better than sending nothing at all. "There's hardly food, water or anything," the source told "Page Six," "so at this point sending anything is helpful." The drink is a kind of "blue caffeine lemonade," so says their website.
Gotta love this b.