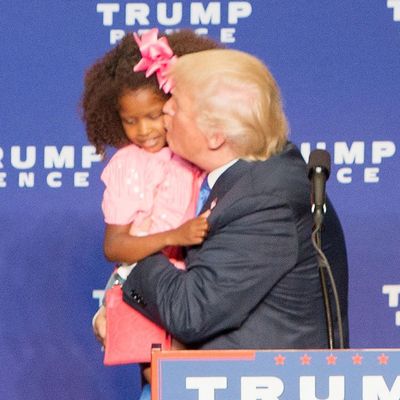 This little girl was not pleased.
Photo: TASOS KATOPODIS/AFP/Getty Images
Donald Trump was at a rally in Green Bay, Wisconsin, on Monday night, when he tried to once again interact with a child.
Trump invited an adorable little girl up onstage with him, and tried to give her a kiss. The little girl was not having it, though, and subsequently tried to pull away as he went in for the kiss on the cheek. However, Trump was holding her, so what resulted was one of the most awkward presidential-candidate-kissing-a-child moments ever.