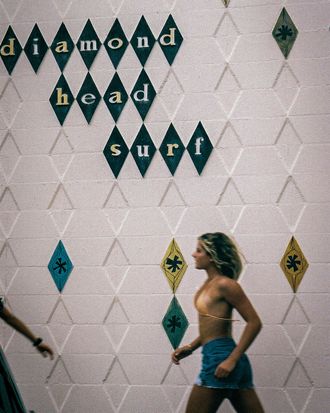 Weekend With is an ongoing Instagram series that features people we like photographing places we'd like to be. Follow @thecut on Instagram to join in, and tag your photos with #weekendwith when you travel somewhere new.
Kelia Moniz is a world-title-holding surfer who says she spends more time in the water than on land. Thankfully for us, she was able to spend some time on dry ground, using her photography skills to show us around her home of Waikiki.
For this weekend takeover, she used a Nikon FE and an Olympus point and shoot; both are 35mm. Showcasing a combination of close friends and life in Hawaii, the photo series offers some insight into how island locals live, and her life as part of the Nixon team!