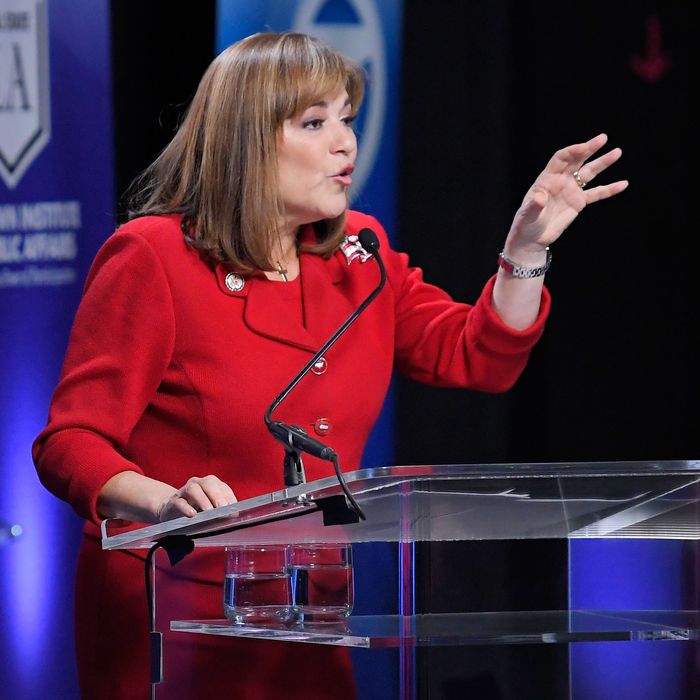 L: Kamala Harris; R: Loretta Sanchez.
Photo: Mark J. Terrill/AP
We recently learned that the Democratic Party would be using Al Gore to campaign for Hillary Clinton in an attempt to win over millennials (who know him only as "Climate Daddy"). But such out-of-touch measures are not just limited to the national stage: Take Wednesday night, when a debate between Attorney General Kamala Harris and U.S. representative Loretta Sanchez took a turn for the worst.
The women — both Democrats — are currently running against each other for the first open California Senate seat in 24 years. Near the end of Sanchez's closing statement, the moderator attempted to cut her off several times, but she kept powering through. Finally, when the floor was turned over to Harris, Sanchez … dabbed. She dabbed! Ahhhhh! Harris, for her part, kept her composure and simply said, "So, there's a clear difference between the candidates in this race" with a laugh.
Just think, a mere nine months ago Hillary Clinton was learning to dab on The Ellen DeGeneres Show. Were we ever so young?