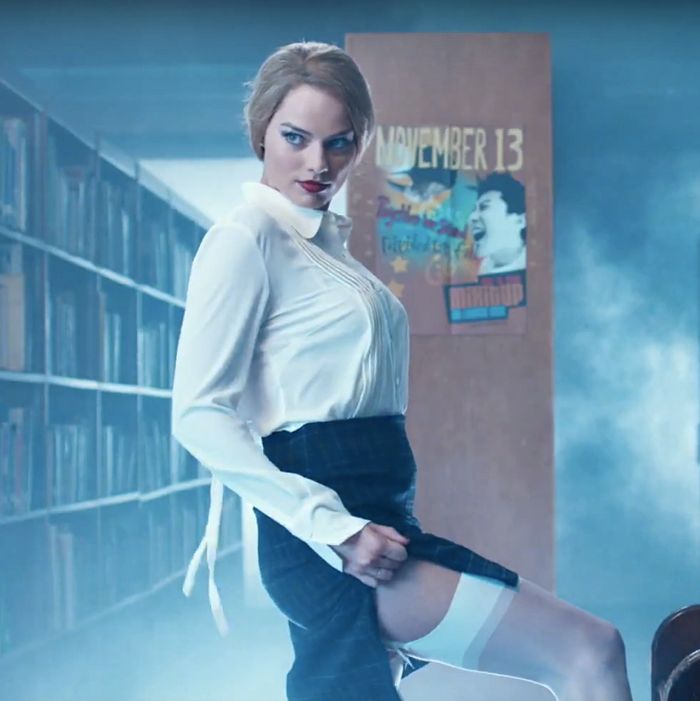 Uh oh.
Photo: Saturday Night Live/YouTube
Saturday Night Live kicked off its 42nd season last night with host Margot Robbie, who was game to make fun of her "too fresh to be pegged" bombshell image by getting really gnarly in an SNL short called The Librarian.
A student's soft-core fantasy turns R-rated in a bad way when buttoned-up Ms. Dalton lets her hair down — and it starts falling out. That's just the beginning of the horrors in store for these horny students, played by Bobby Moynihan, Kenan Thompson, Kyle Mooney, Mikey Day, and Alex Moffat. In the end, they're still stoked to see some boobs, even if they're the last thing they ever see before their gruesome deaths.