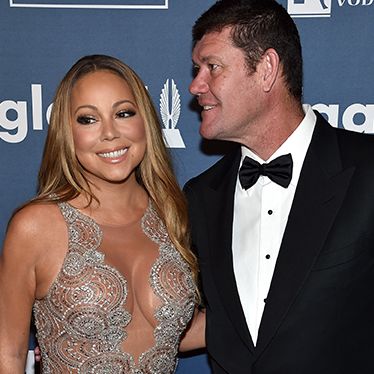 True love died.
Photo: Dimitrios Kambouris/Getty Images for GLAAD
Just when we were starting to believe in love again, our hearts were abruptly broken with the news that bathtub songstress Mariah Carey and noted rich man James Packer have reportedly broken up.
The couple's relationship has been a focal point of Mariah's upcoming reality show, according to TMZ. A "source" claims that Packer was pissed after Mariah had "some sort of rendezvous with one of the dancers in her Vegas show," which was conveniently caught on video for the reality show. On top of that, the billionaire reportedly hated the reality show from the get-go, and Women's Day in Australia claims Packer dumped Mariah because of her "extravagant spending."
If two incredibly wealthy people can't make their relationship work for the sake of a reality show, then what hope is there for the rest of us?