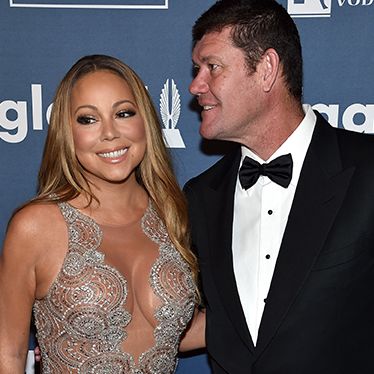 #WeDontKnowYou
Photo: Dimitrios Kambouris/Getty Images for GLAAD
There's nothing like that first post-breakup Instagram update, is there? It's important to get gussied up so everyone knows you are living your best life! The question is whether or not to decimate your ex in the caption. Mariah Carey decided to go for the gold by posting a glam pic of herself and a friend and using the caption to allude to her breakup from James Packer, as well as Women's Day in Australia, a mag that reported all sorts of dirt on the diva. In a neat twist, one of the hashtags obliquely referred to her infamous claim that she doesn't know Jennifer Lopez. No one was safe from Mariah's Instagram caption wrath!

The latest news in the increasingly messy breakup is that Carey would really like $50 million from her ex — who wouldn't?! — and that she never slept with him because she doesn't have sex before marriage.

It's rumored that producers for her new reality show, Mariah's World, are understandably concerned about how they're going to edit around the breakup. Hashtag awkward.