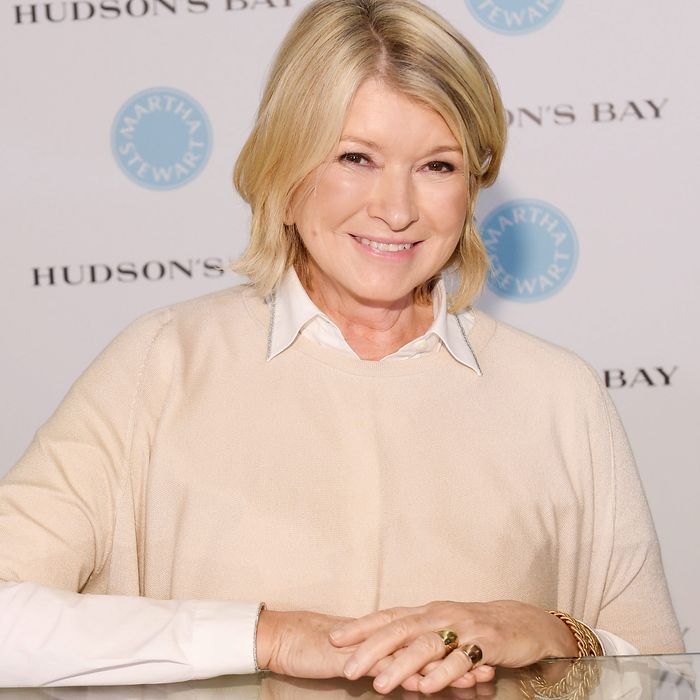 Photo: George Pimentel/WireImage/Getty
Wherever does Martha Stewart find the time? Between managing her lifestyle empire and launching a cooking show with Snoop Dogg, she also recently starred in Bad Moms and went buck-wild at a Hillary Clinton fundraiser. And now she's launching a new chain of cafés.
Stewart opened the first Martha Stewart Café in Chelsea back in 2015, and, per Eater, more are currently on the way: One opened at a Sacramento Macy's on October 8, while the next will come to Dallas in early November. They're described as "simple white, free-standing counters with pops of red, tidy merchandise displays, and a touch of black calligraphy." Offerings include Martha Stewart coffee, Martha Stewart granola, and other items not by Martha Stewart, so who even cares?

I like to imagine that Martha is working the counter at each one of them, ready to hand me a cappuccino and berate me for not growing a tomato garden.