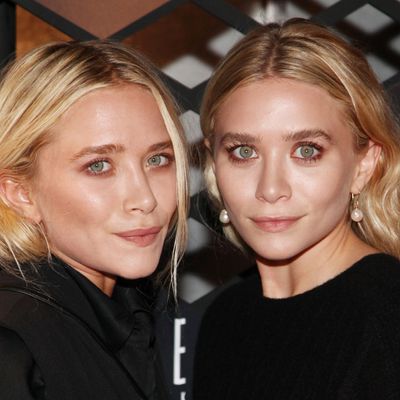 Mary-Kate and Ashley Olsen.
Photo: Taylor Hill/Getty Images
As teenagers, Mary-Kate and Ashley Olsen gave future Nate Silver a run for his money when they boldly predicted that Hillary Clinton would be the first female president.
The April-May 2001 issue of Mary-Kate and Ashley magazine — its first issue, in fact — included a nine-page story examining when the U.S. would get its first female president, and who she would be, according to Refinery29. The horse enthusiasts' top pick was Hillary Clinton, who at the time was just beginning her first U.S. Senate term. Also on the list were Elizabeth Dole, Dianne Feinstein, Maxine Waters, and many others.
The article's author, Cheryl Higley, told Refinery29 that though she was not a political expert, Clinton was the top pick because she had "a more complete resume and a more visual national profile than most of the others." Higley said:
"She had already established herself as an attorney, an advocate for families and children, had been a sitting first lady of a two-term popular president (for the most part), and had just won a seat in the Senate. It was clear she might have what it takes to chart a path to the presidency."
Moving forward, we're only taking political predictions from 14-year-olds.