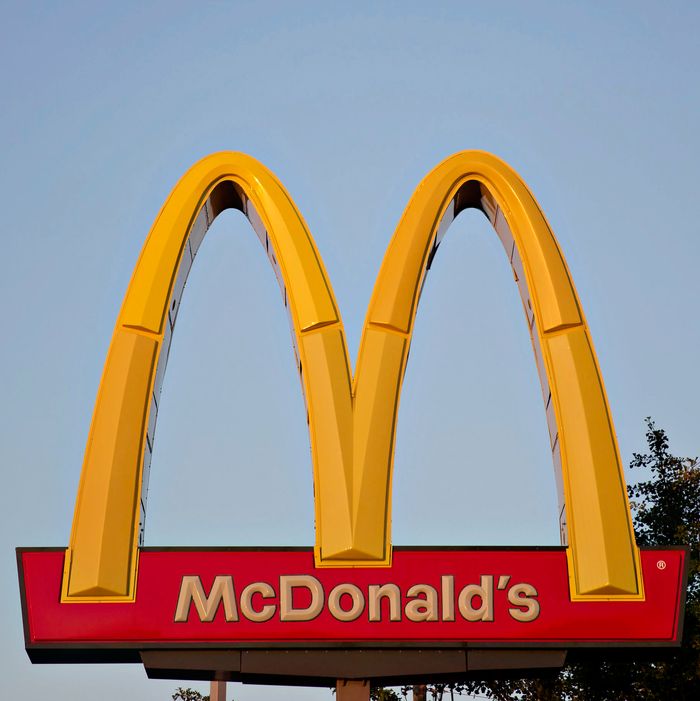 McDonald's workers plan to protest to draw attention to sexual-harassment claims.
Photo: Daniel Acker/Bloomberg via Getty Images
CC Monet, a former McDonald's worker from Flint, Michigan, says she was repeatedly sexually harassed by her supervisor at work. According to her complaint, which she filed with the Equal Employment Opportunity Commission (EEOC), he "rubbed his genitals against her complimented her body and said he wanted to 'do things' to her." But when she filed a complaint with McDonald's, which has a zero-tolerance policy for sexual harassment according to its training manual, she says the company did nothing.
"I believed McDonald's had my back and would be horrified by the way I was treated," Monet told The Guardian. "I was wrong."
Monet's is one of the 15 sexual harassment complaints filed with the EEOC by workers in eight states: California, Michigan, Wisconsin, North Carolina, Illinois, Missouri, Florida, and New York. And on Thursday, McDonald's workers in 30 cities are planning a lunchtime protest to draw attention to complaints of harassment.
Of the 15 complaints, just one occurred at a corporate McDonald's location; the rest have to do with instances of harassment at franchise restaurants. As such, it's up to the EEOC to determine whether McDonald's is responsible for harassment at its franchises. But Monet and other employees believe the corporation should be held responsible.
"McDonald's monitors everything we do — from how fast the drive-thru is moving, to how we fold our customers' bags," she said. "Yet when I filed a complaint against my shift manager for regularly sexually harassing me — which included him showing me a photo of his genitals — McDonald's had no response."