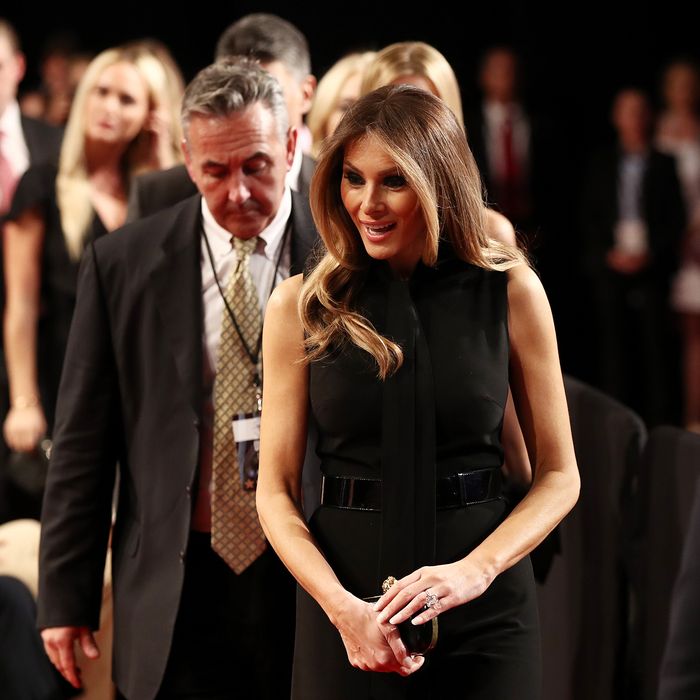 Melania Trump is apparently a fan of the pussy bow.
Photo: Win McNamee/Getty Images
Melania Trump is apparently a really big fan of the pussy bow: She wore it again for the third presidential debate. Melania initially wore a magenta-colored pussy-bow blouse for the second debate, which just so happened to take place immediately following Donald Trump's now-infamous 2005 video where he bragged about grabbing women by the you-know-what. Immediately afterward, the internet collectively took notice of the irony in Melania's outfit choice for the debate. But it seems whatever message was inherent in her clothing was lost on Melania. She wore yet another pussy bow for the final presidential debate; though, this time, it was much more subtle.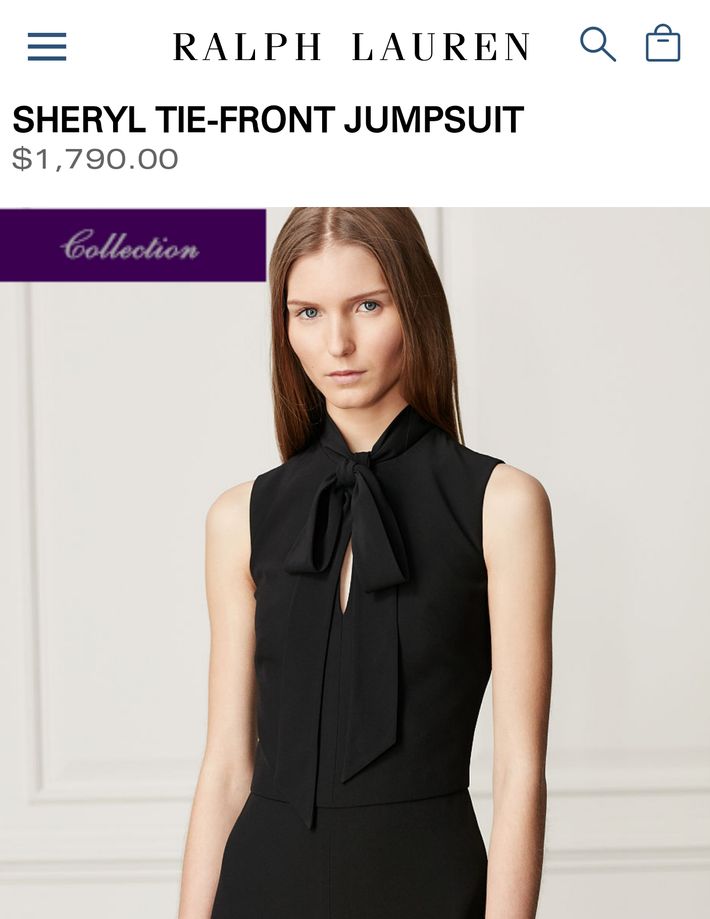 It came in the form of a black jumpsuit by Ralph Lauren (which, coincidentally, has also been Hillary Clinton's go-to designer during the debates and convention). Given that Melania is fond of keeping tabs on how she's portrayed in the media, it's a wonder she hasn't caught wind of how closely people are reading her outfit choices. Or, if she has paid attention, we can't help but wonder: Melania, what are you trying to tell us?