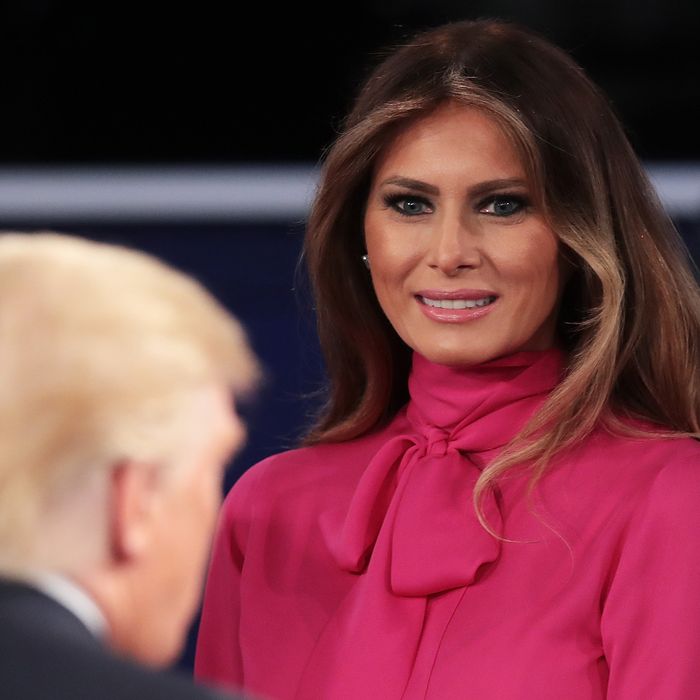 Grab them by … wait, never mind.
Photo: Scott Olson/Getty Images
Melania Trump may have issued a reply about Donald Trump's leaked remarks regarding groping women yesterday. But in a weird twist tonight, she wore a blouse that has quite a coincidental name. Her fuchsia top that ties neatly at the neck? Why it's described on Net-a-Porter as "Gucci pussy-bow silk crepe de chine shirt."
Almost gives new meaning to what her husband said, doesn't it?