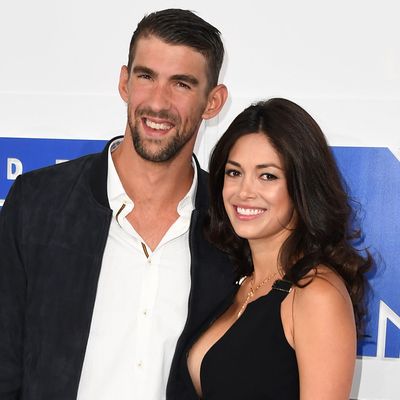 The happy couple.
Photo: ANGELA WEISS/AFP/Getty Images
Earlier this week, during a chill Facebook live session with fans, Michael Phelps confirmed his secret June nuptials to longtime girlfriend Nicole Johnson. "We are officially married and now we are getting the chance to kind of kick it and hang out now," he said. The couple held a second wedding ceremony in Cabo San Lucas over the weekend attended by plenty of friends and family. They shared photos from the ceremony on Instagram.*
The happy couple might be planning for baby number two, which is good news since Phelps has got at least a few embarrassing dad moves down pat already.
*This post has been updated to show that the photos are from a private wedding held over the weekend and not the Phelps' secret ceremony in June.