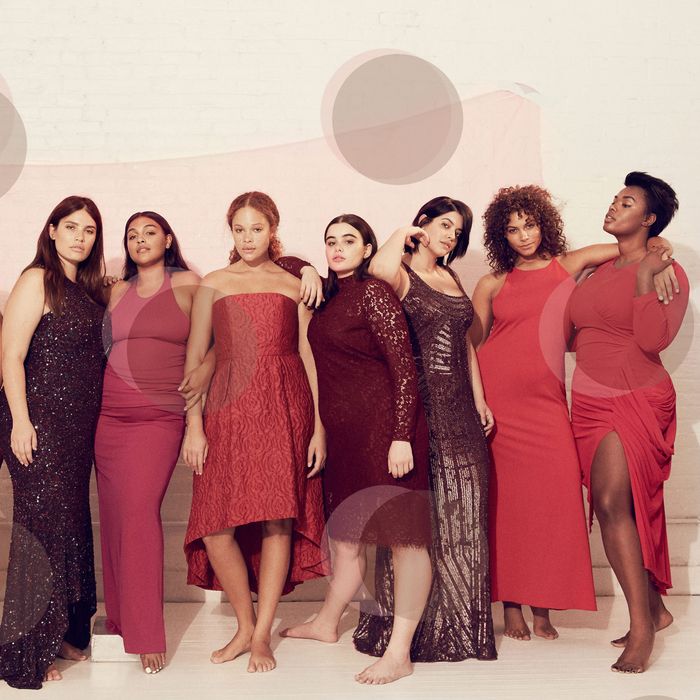 Perfection is a moving target. This week, the Cut explores the allure of trying to achieve the impossible.
In a recent study conducted by Washington State University, researchers analyzed the average size of American women from 1988 to 2010. Their conclusion? The average woman is a size 16. And while the fashion industry has virtually ignored this well-known truth for decades, the tides are slowly starting to change.
According to Bloomberg, sales for curve apparel (a term intended to replace "plus-size") have grown faster than total women's clothing sales for the past three years, but there are still many designers who don't make clothing in sizes over 12. We need to see this exclusion for what it is: bias. There is no good reason for design houses to exclude larger women, no valid reason for only showing women who fit into sample sizes in advertisements, and definitely no arguments that critics can put forth to say that curvy women don't look as good as other women in designer clothing (just look at Christian Siriano's spring-summer 2017 show for proof).
And while some curve models have achieved a modicum of success and fame (usually on Instagram), they're commonly boxed into a category so confining that it hinders their ability to be taken seriously in the fashion world. They can also expect to have less career longevity than "straight-size" models.
Below, we asked ten of the top curve models in the industry right now about their frustrations, their reasons for sticking with this career path in spite of its challenges, what it's like to be constantly compared to the skinnier models, and what they would like to see change.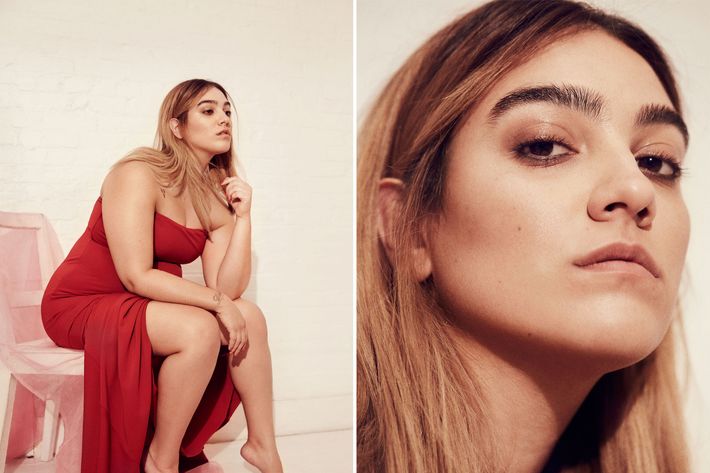 Nadia Aboulhosn
"I think the most frustrating thing for me is always being asked why I'm so confident. Why wouldn't I be confident? I grew up in a family that instilled in me that I was beautiful my whole life, and the people I grew up with had similar bodies to mine — I didn't feel like an outcast until I became part of the fashion industry."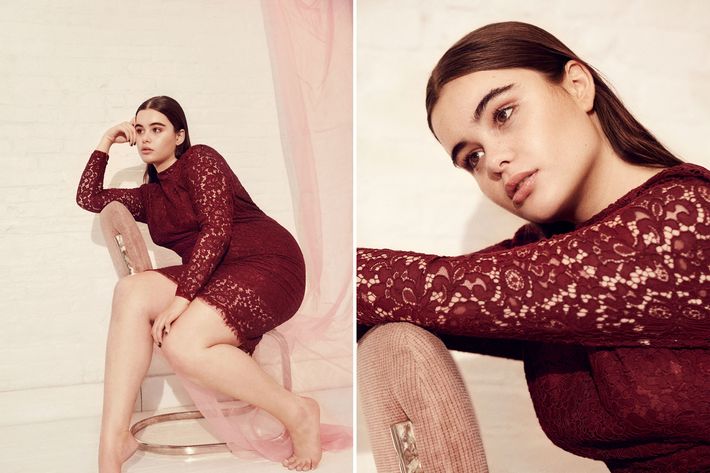 Barbie Ferreira
"It's really hard because you want to merge these two worlds. Acceptance is being able to feel beautiful in whatever you feel comfortable in. A lot of curvy girls just want to be part of something. I went through that — being that one curve girl out of 20. It's really hard because you want to be able to do the same things, but you don't even get to put your foot in the door. You can't even show up. You can't even try to get into the clothes because they don't make them. A lot of people don't have the creativity to put you in clothes that are 'normal,' because they don't think you look good, or you're not cool enough to be in them, which is such bullcrap."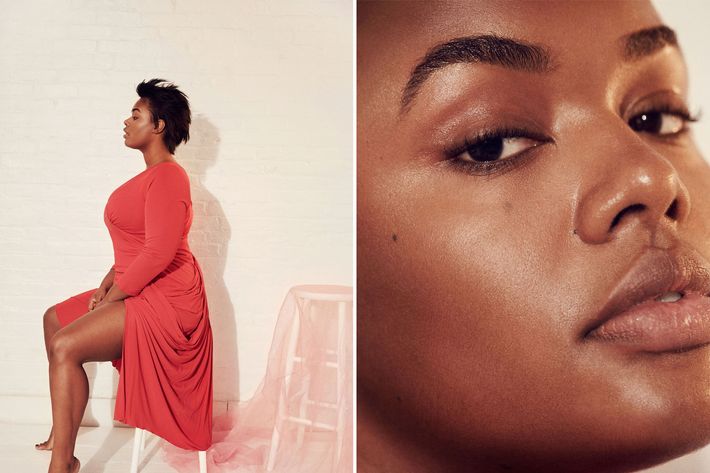 Precious Lee
"People don't realize designers make clothes in every size. Prada, Givenchy, Gucci — go to Soho and ask if you can get a special order in a size 18 or 22. You can! You'd never know because you never see it in the ads, but when you have the coins, you can get those designers. That's why I don't understand: Economically, why would you not extend sizes? Being black and plus size, I'm fighting on so many different levels. And I think that's why plus-size models become advocates — we see that just us doing what we're doing is the reason why our inboxes and DMs are full of little girls saying, Thank you so much."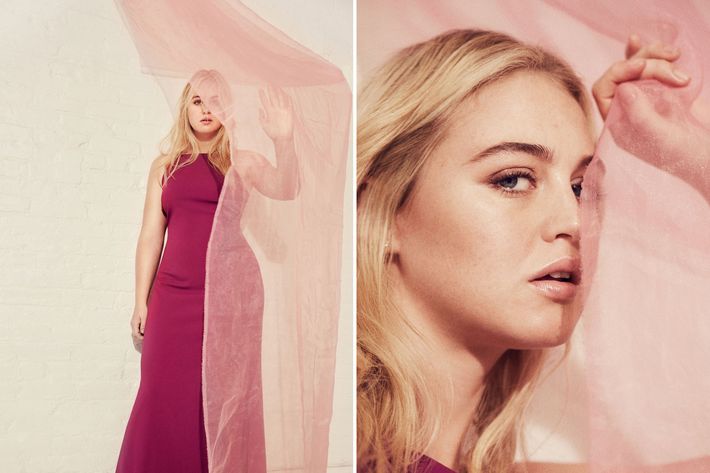 Iskra Lawrence
"The things I struggled with and were so frustrated about when I started modeling when I was 13, the battles that I faced, made me who I am today. The woman that I am is so tough and strong and resilient, and I probably wouldn't have that if I didn't have that chance to really figure out who I was. The fashion industry kind of tore me apart, but it allowed me to rebuild myself and realize that I can have purpose."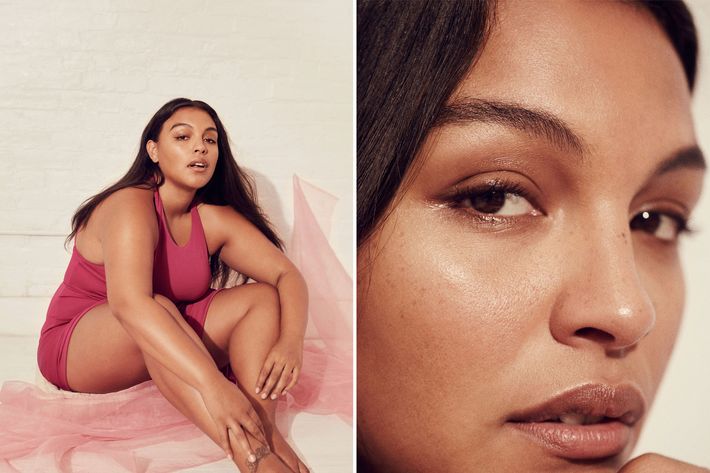 Paloma Elsesser
"It's so normalized in the straight-size community — to not eat well, to not take care of yourself. It's a really weird space, to be in an inclusive community and still feel pressured. People say, 'Oh, she's just an Instagram model girl' because I'm not sample size, and I have a belly and I have arms, and I don't have a fat ass and I have to stand on apple boxes. It's hard to feel like you're given bread crumbs when others are given loaves."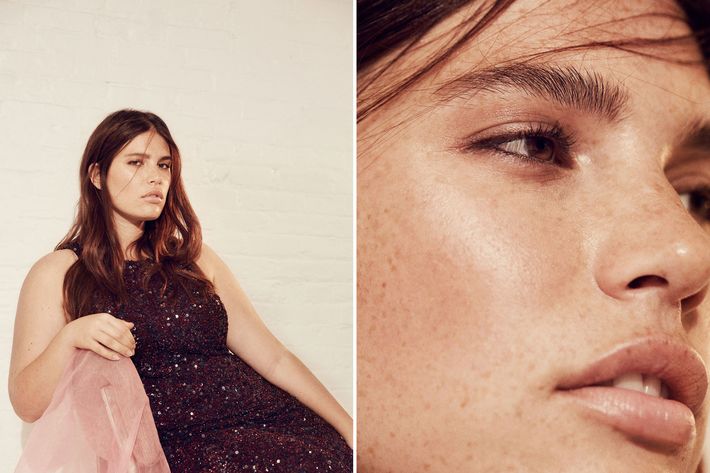 Clémentine Desseaux

"I was always different — I have freckles and I was bigger and I grew up in a part of France that was very conservative and everyone was the same. I always felt different until I moved to the U.S. and started modeling. Then I realized I'm not that different, and I felt better and beautiful. It actually boosted my confidence, when I started working in the industry."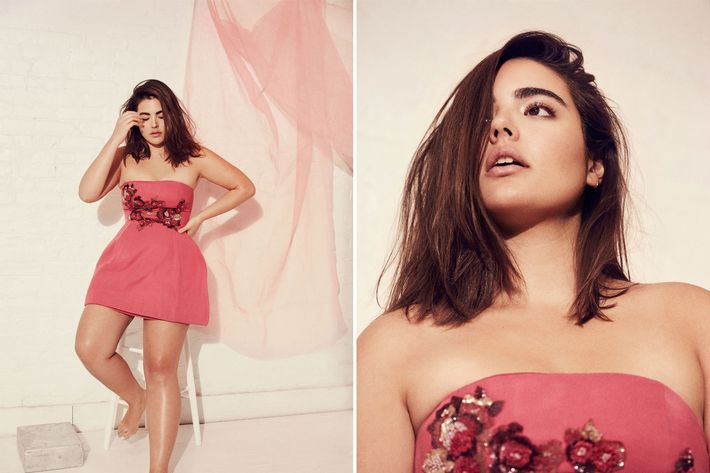 Alessandra Garcia Lorido
"I think the fact is that we can affect women's and men's confidence so they can take it to the workplace. And they can take on the world without thinking about what size they are."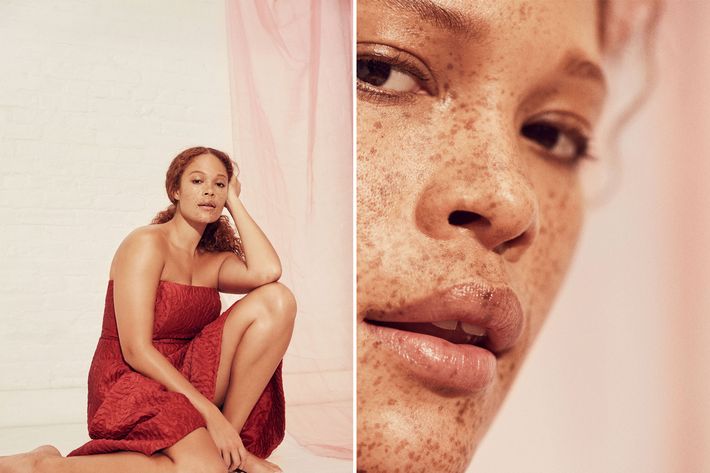 Sabina Karlsson
"Coming from straight size and going into the curve industry, finally feeling comfortable with myself, I still get criticized that I'm not curvy enough. We're trying to make this change, being body positive and spreading this message. Still, though, curvy girls get on me and other models get on me that I'm not curvy enough — but I'm not skinny enough, so what box do you want to put me in?"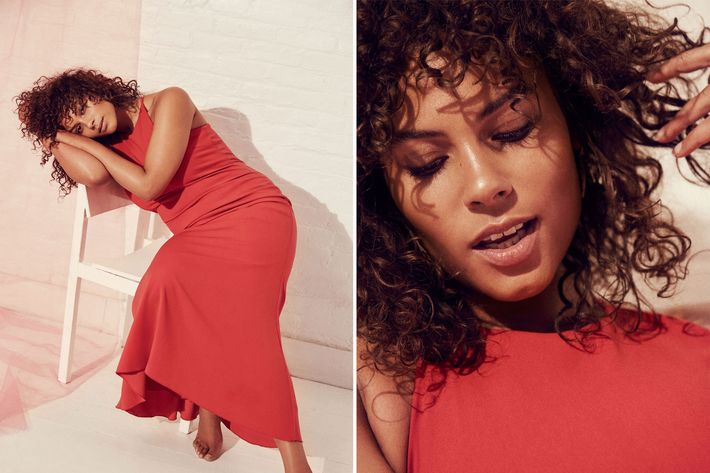 Marquita Pring
"You have this whole margin of the world that isn't even being represented. Most women are an average size 12/14, and then you still a ton of 6/8's and 4's. You never see that in ads. Even the mainstream retailers, you never see curve girls or even a little smaller."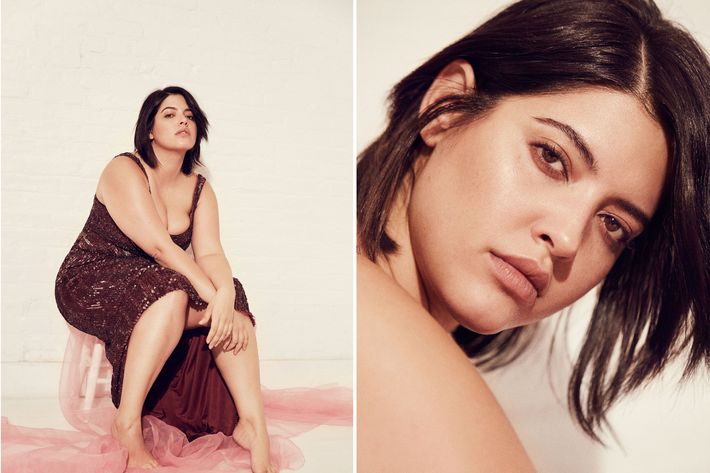 Denise Bidot
"I was a struggling actor, constantly being told if I lost weight I would be perfect, and it took a toll on me. Then I started doing makeup and that was when I was discovered. I didn't even know plus-size modeling existed. The photographer said to me, 'Have you ever thought about modeling?' and I said, 'Girl, I'm short and I'm fat; what are you talking about?' I remember when I started getting calls for modeling work and it was the first time I felt like I fit in. My mom struggled a lot with her weight, so I didn't grow up super confident. I grew up being forced to do Atkins and take diet pills. My mother struggled with bulimia, and I think because I saw her struggle so much, I was really adamant about not changing who I am. So when I got into fashion, ironically, that was what saved me."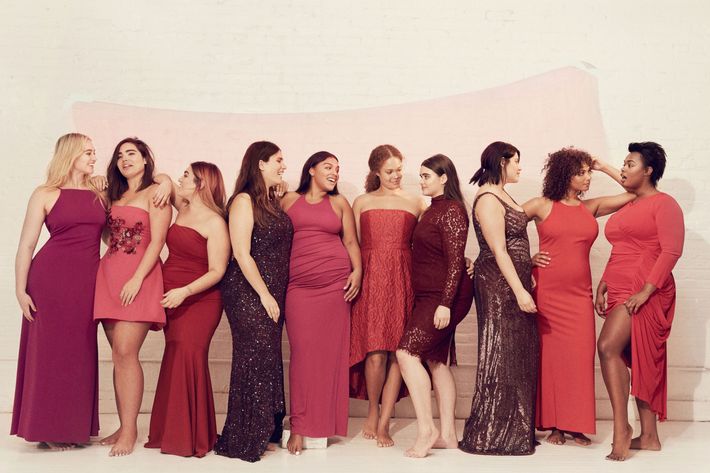 Styling by Lindsay Peoples, Hair by Clay Nielsen, Makeup by Angelina Cheng, Clothing provided by Rent The Runway, Set Design by Mary Howard Studio.