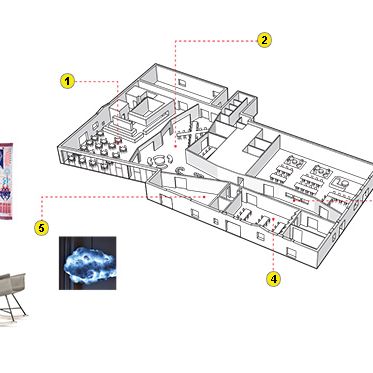 First Look
This December, the community center A/D/O (29 Norman Ave., Greenpoint) will soft open with a design-focused shop, restaurant, co-working space, and public workshops.
1. Restaurant: Chefs Fredrik Berselius and Claus Meyer prepare a breakfast, lunch, dinner, and late-night menu.
2. Public workspace: Communal couches and desks with free Wi-Fi, modeled after a hotel lobby.
3. Learning: Workshops, panels, and screenings on rotating topics begin in January with "Dystopia vs. Utopia."
4. Co-working: 24 seats, granted by application, come with access to a 3-D printer and a Japanese risograph.
5. Design shop: Concrete rocking chairs, Aya Kawabata tapestries, and Richard Clarkson's Smart Cloud light.
2x2: Nesting Side Tables
Set, stack.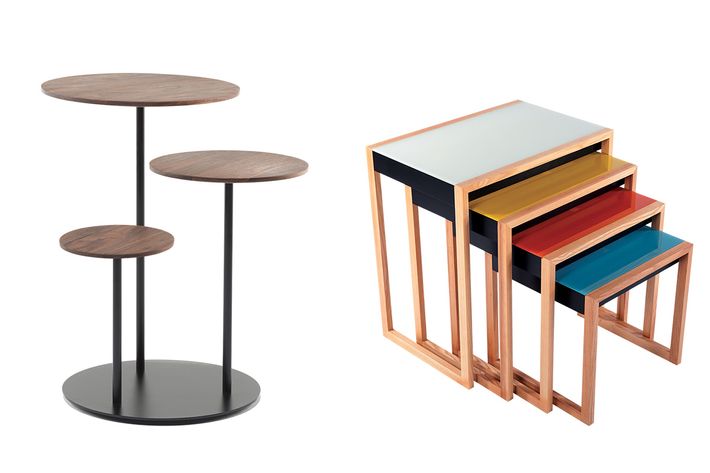 Wood
Attached: Poly side table, $1,085 at thefutureperfect.com.
Removable: The Bayer, $1,120 at allmodern.com.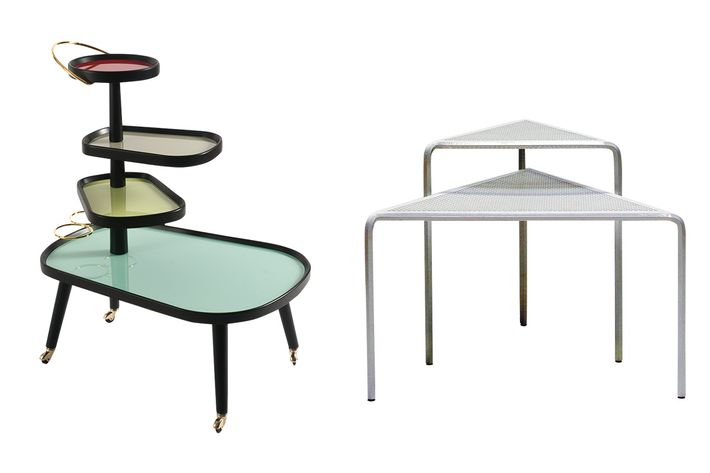 Metal
Attached: Sushi Kart, $2,270 at artemest.com.
Removable: Rod+Perf, $500 at erictrine.com.
Ask a Shop Clerk
CFDA Award nominee Maurice Malone's Williamsburg Garment Company (181 Havemeyer St.) specializes in raw denim.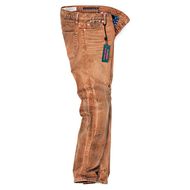 What's different about raw jeans?
"Most people think it means dark wash, but really it's jeans that have never touched water. Because of that, water makes them shrink, and when you wear them for a long time without washing, they stretch out. So for our slim tapered Hope St. ($124), named after the block in Williamsburg, you need to estimate how much they're going to change with wear and wash and what size you're going to be. We help with that. Depending on the client, we might recommend you sit in a bathtub with your jeans on so they'll shrink to your body, or that you buy them too small and wear them until they stretch into the right size. It's worth it because you get the most authentic creases as it forms to your exact body shape."
Three in One
Woom (274 Bowery, second fl.) is a multisensory wellness center with Vinyasa yoga, sound healing, and a vegan café.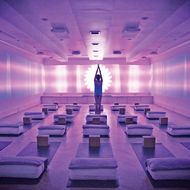 1. Stretch: The Woom Yoga Experience includes a Vinyasa flow and vocal meditation in a room with aromatherapy and a three-wall projection system displaying natural scenery and sound-responsive visuals (from $25).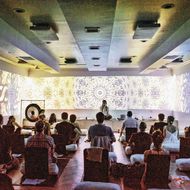 2. Listen: Sound Dive vibrational massages in a room with a 20-channel audio system and instruments with different frequencies to explore how sound affects the mind, body, and spirit (from $25).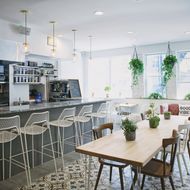 3. Ingest: Vegan café serving coconut yogurt with granola ($9), quinoa-and-lentil kebab wraps ($13), and avocado toast with yuzu ($9) to rejuvenate after Sing Yoga classes with sacred chants (from $25). 
Moving In
British jeweler Monica Vinader (151 Spring St.) opens her first Stateside boutique on November 21.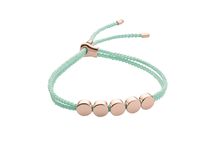 "This will be the New York apartment that I never had; I'm bringing in my collection of Chinese chairs and a photo of the marshes outside my house in Norfolk. We'll engrave our rose-gold vermeil bangles in your own handwriting while you wait ($350)." 
Top Five
Steven Hubbard, of the modern-furniture line Sonder Living, picks his favorite sustainable-wood dressers and neon artwork from the brand's first East Coast outpost, now open inside ABC Carpet & Home (888 Broadway).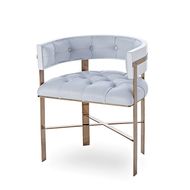 "We're premiering a furniture line by interior designer Kelly Hoppen, and I love this chair ($1,090) with its half-moon leather seat on polished brass."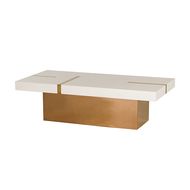 "This coffee table ($2,100) is a statement piece for the contemporary living room. The polished brass inlaid on the lacquered top is quite striking."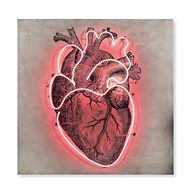 "P. Diddy bought a similar neon-heart art piece ($2,490) from us. It's quirky but has a really nice warm glow."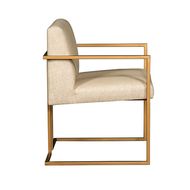 "This dining chair ($1,090) is actually made with Sunbrella fabric, so it's waterproof, sustainable, and can withstand a red-wine spill."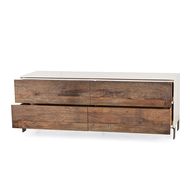 "Thomas Bina is the grandfather of sustainable design, and this is his wood-and-white-lacquer dresser ($2,890)."
*This article appears in the October 31, 2016, issue of New York Magazine.
If you buy something through our links, New York may earn an affiliate commission.