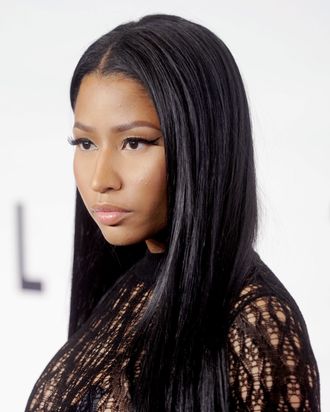 Photo: Brad Barket/Getty Images for TIDAL
Nicki Minaj had some words to share about Melania Trump at a Tidal show in Brooklyn last week — mainly, "You better pray to God you don't get stuck with a motherfucking Melania," referencing the fact that people need strong partners to aspire to greatness — and now she's come for the anthropomorphic Cheeto himself.
On Instagram, the rapper added her commentary about Trump's ridiculous comment about "bad hombres" from Wednesday night's debate. She writes:
They should have hired Nicki to moderate one of these debates.