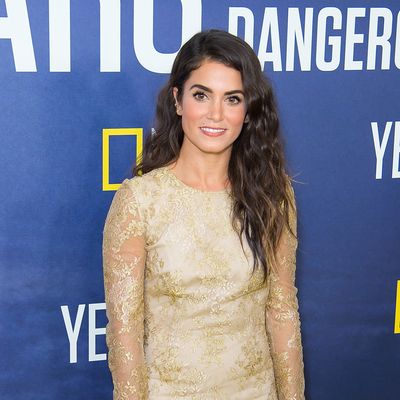 Nikki Reed.
Photo: Michael Stewart/FilmMagic
Nikki Reed is, in her own words, "a lifelong student." Though Reed is famous for her role in the Twilight saga, her biggest goal in the next few years doesn't center on gaining more acting roles. Instead, she wants to get an education.
Over the weekend at an event for Create & Cultivate, Reed revealed to an audience that she is constantly enrolling in coursework year-round when she's filming in a location for an extended period of time. "In the next five years, I'd like to be able to look at all of you and say I've gone back to school and I have something to show for it," Reed said at the event, according to E! News. "I'm a lifelong student," she added. "I'm always enrolling in classes wherever I am. When I was shooting in Baton Rouge for a long time, months and months, I enrolled at LSU [Louisiana State University] and I took psychology and I've taken classes at SMC [Santa Monica College], UCLA Extension."
Reed's forever-a-student mindset is in line with her seemingly down-to-earth persona. At the same event, she also spoke about the importance of chasing dreams because they're personally fulfilling and not doing so based on money or fame. "If you're chasing it the other way around, it will never work and that's why so many people in my business come out so f—ed up," she said. "They are chasing some sort of validation." That perspective, she added, has helped keep her grounded when she's faced opposition and been called too fat or too skinny or simply "not good enough." "The amount of times I've been categorized by somebody else's standards of a person is so ridiculous and I would be completely destroyed if I defined myself by that," she said. By the looks of it, Reed might have enough nuggets of wisdom to teach her own class in the near future.