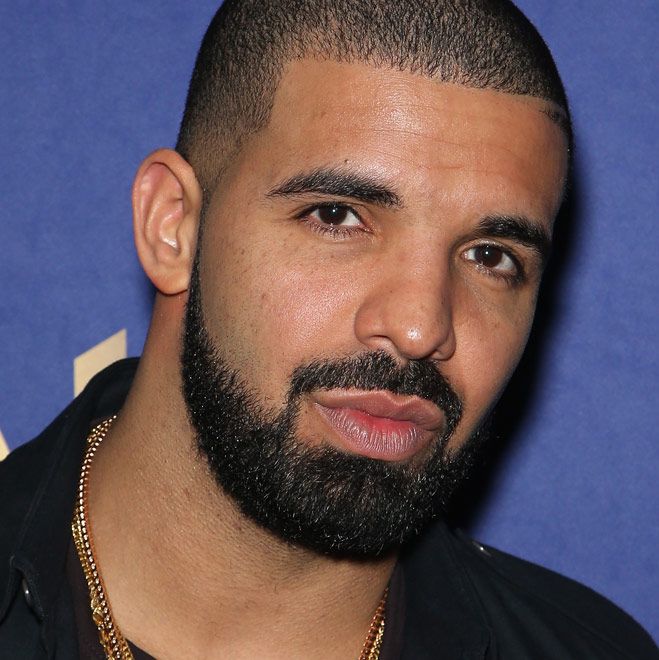 Taylor Swift and Drake.
Photo: Getty Images
On Saturday night, Taylor Swift performed for 80,000 fans at a race track in Austin, Texas, but by Sunday, she was back in Los Angeles to attend the 30th-birthday party of one Aubrey Graham ("Drake"). Why? Did Swift rush back for the event simply because she loves parties? Did she have a cool new outfit to wear, one she didn't want to waste on someplace in Austin? Or was there another reason — one that is going to freak you out?
I think Taylor Swift wants to date Drake.
This theory is based solely on one source's account of the happenings at Drake's party, which was published by "Page Six" last night. The site identified the source only as an anonymous "spy," but based on the information the source provided, I suspect that she or he is a close personal friend or affiliate of Swift. For example, here's what the source had to say about Swift and Swift's mortal enemy Katy Perry, who also attended the party:
Taylor came through the front door with Karlie Kloss and the Haim sisters while [Katy] entered through the back with a gang of friends, who were inappropriately dressed for the formal affair.
Nice detail! The source also noted that Swift did not speak to fellow party guest John Mayer, probably because she didn't even see him.
Finally, the source discussed Drake, and how much time Drake spent talking to Taylor Swift at his party. Drake joined Swift "in her booth after the dinner," the source revealed, and the two of them "were intimately flirting, talking closely, and laughing."
"The only person he spent more time with other than his mom was Taylor," the source added.
The only person he spent more time with other than his mom was Taylor.
This is the kind of casual party observation that only one person on Earth would make.
There is no way to know, of course, what exactly happens in Taylor Swift's brain, but it seems as though Drake is figuring more prominently in there than perhaps he did before.