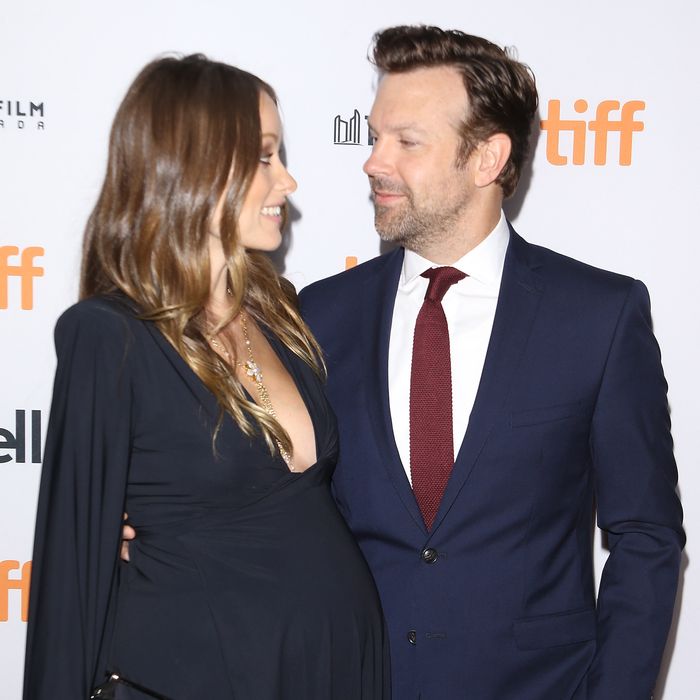 Photo: Michael Tran/Getty Images
Olivia Wilde posted a photo of newborn Daisy Josephine Sudeikis on Instagram Saturday to let the world know that her daughter was "[b]orn, like a boss on #internationaldayofthegirl." Daisy is Wilde's second child with Jason Sudeikis.
Wilde announced the gender of their baby last month in a tweet about Trump's misogyny. "As someone who is about to have a daughter, this hits me deep in my core. #NeverTrump," she wrote.

But let's talk about that fluffy, lamb-shaped pillow Daisy is chilling on. Do they come in adult sizes? We're asking for a friend.