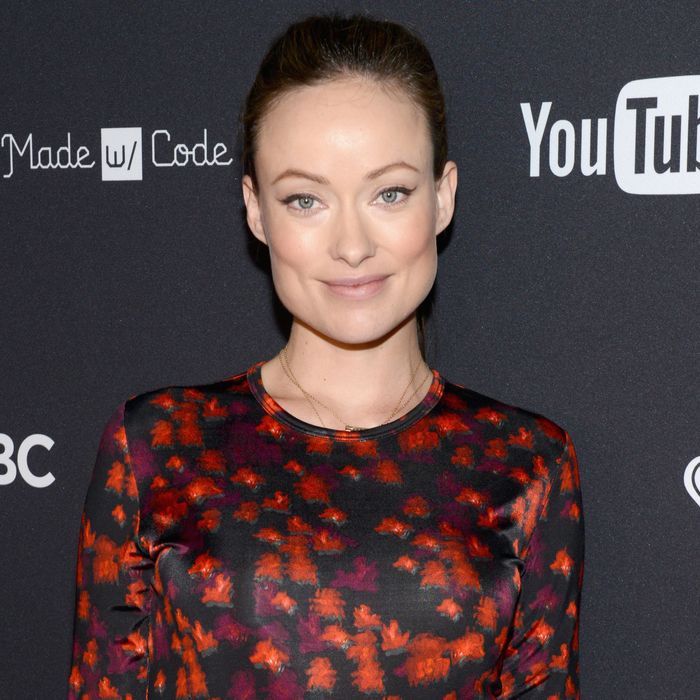 Olivia Wilde.
Photo: Theo Wargo/Getty Images for Global Citizen
Olivia Wilde was recently out in Brooklyn, innocuously sitting on a park bench, when she noticed a photographer hiding in a bush. The paparazzo had been apparently stalking her as if she were his prey, and she was rightfully pissed.
Wilde posted one of the shots taken by the creepy photog on her Instagram account on Friday. She wrote that she had been giving the man and his National Geographic–style lens — "the kind you use to snap wild animals who would kill you if you got too close" — a death stare after she noticed him scurrying backward into a park bush.
"When you see pics of people looking angry it's because they're reacting normally to an extremely abnormal situation," Wilde wrote. "I'm posting this so people understand that this face is how it feels to be followed by strange men (sorry but it's almost never a woman) who climb trees to snap pics of pregnant ladies. Not cool."
Hopefully she'll get a little more privacy next time.