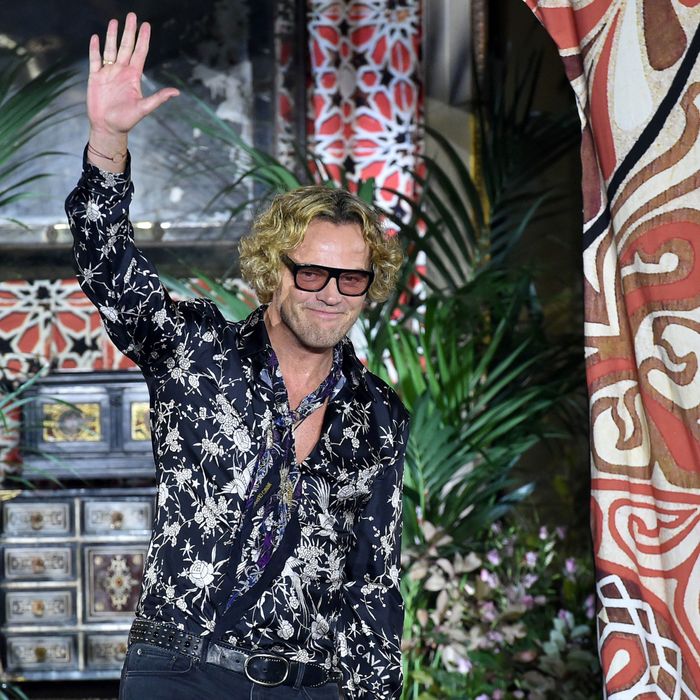 Peter Dundas taking his bow at Roberto Cavalli.
Photo: Alberto Pizzoli/AFP/Getty Images
Fashion month is over, and — feel that chill in the air? — designer-shuffle season can now begin in earnest. First up: Peter Dundas, who is leaving Roberto Cavalli after only 19 months, according to Women's Wear Daily. The Norwegian designer had been a Cavalli protégé of sorts, having worked at the brand from 2002 to 2005, and returning after the house founder decided to dial down his involvement. At the time, Dundas called the move a "homecoming."

No successor has yet been named. However, Cavalli CEO Gian Giacomo Ferraris told the paper, "The design team will carry on and the appointment of a new creative director will be made in due course."
In addition to Dundas's exit, Cavalli appears to be undergoing further changes. The company is going through a reorganization that will involve cutting about 200 jobs. Cavalli will also close its Milan offices and relocate them to Florence, where the brand is based.